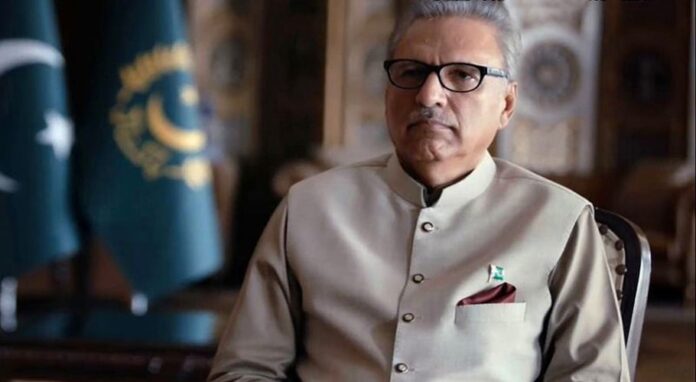 President Arif Alvi urged the need to bring the IT sector of Pakistan at par with European and US standards besides ensuring data security. While chairing a meeting with the delegation of Overseas Investors Chamber of Commerce and Industry (OICCI) he emphasized the need for one window of operations for the IT sector to narrow the gap between the production capacity and the challenges of the 21st century.
IT sector of Pakistan plays an important role in the country's economy
President Arif Alvi expressed his views that business commodities like OICCI needed to develop liaison and collaboration with academia in order to have a market-driven approach within existing infrastructures. Highlighting the role of the IT sector of Pakistan in the country's economy he said that smart management of resources and adopting an IT-driven approach can produce positive economic results and it will also help in reversing the adverse impact of the Covid-19 pandemic.
He urged the intellectuals of the IT sector to capitalize on the business expansion policies introduced by the government in order to contribute to national development. The delegation, led by OICCI President Irfan Siddiqui, appreciated the government policies and expressed confidence in the future of Pakistan.
Read More: Pakistan should Jump on the Technology Bandwagon to Unleash its Tech Potential: Arif Alvi
The need for women empowerment
The President of Pakistan talked about women's empowerment and preserving the rights of differently-abled persons. He urged business communities to spread awareness regarding breast cancer throughout the entire length of the month. He said that the government has allocated one hundred billion rupees under Kamyab Jawan Program in order to help the youth, women, and persons with disabilities establish their own businesses.
Arif Alvi is a staunch supporter of women empowerment and he had expressed his views multiple times in the light of the Holy Quran he said that strengthening institutions was crucial to provide equal rights to women and protect them against harassment. A part of the last sermon by Prophet Muhammad (peace be upon him) also mentioned the rights of women whereas the Holy Quran talked about their property rights, which were being denied before the advent of Islam.
Source: Express Tribune