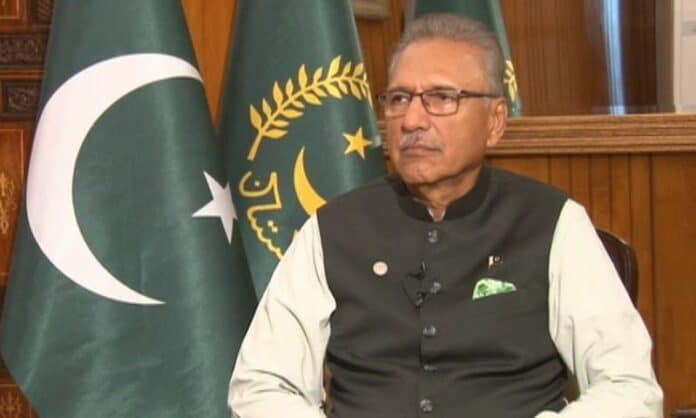 Speaking to the launching ceremony of a working paper, titled 'Energising the Tech Investment Ecosystem in Pakistan.' President Arif Alvi said that it's time for Pakistan to jump on the technology bandwagon it's never too late to show the world what we are like. He emphasized that we can't afford to lose our youth to foreign countries, instead, we want to equip them to earn in Pakistan.
IT Sector ain't keeping up with market demand
Arif Alvi pointed out that out of 30,000 IT graduates produced in the country, around 25,000 remained jobless because their education did not match market needs. He pointed out that the former prime minister of Japan had assured the government that Tokyo would employ 100,000 IT graduates from Pakistan but unfortunately Pakistan did not have quality graduates.
Previously, the president has also instructed universities to invest in human resources. He doesn't want the IT graduates to move abroad for employment rather they should earn by working remotely as their relocation abroad would make the country lose investment in them. In this regard, he had also given the idea to launch a program to train fresh grads but it could not be achieved owing to the slow bureaucracy which was naive to the fourth industrial revolution.
Read more: President Arif Alvi asks Universities to Focus on Online Education
Pakistan to jump on the technology bandwagon by utilizing Special Technology Zones
Amer Hashmi, Chairperson of Special Technology Zones Authority (STZA) lauded the establishment of Special Technology Zones, he said that the establishment of special technology zones has contributed to a boom in Pakistani tech startups. He further added; "It is fortunate that the STZA bill has been passed by the Senate and has been sent to the president today to sign it into an act of parliament."
"Energising the Tech Investment Ecosystem in Pakistan" is a working paper issued by the Center for Digital Transformation which gives a deep insight into technological transformation and points out the issues impeding Pakistan's advancement. Co-authored by Aliza Amin, Hammad Haider, Ali Khizar, and Umar Nadeem, the paper recommended ways to help in the socio-economic transformation of Pakistan by utilizing the technology sector.
Source: DAWN NEWS