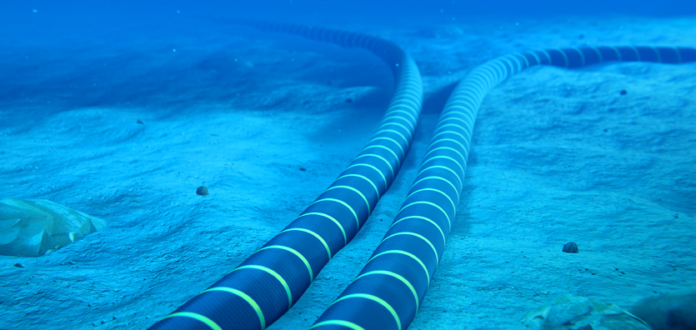 Recently, a submarine cable fault was reported near Fujairah, UAE which resulted in the slow internet speed in Pakistan. This was first announced by the Pakistan Telecommunication Authority (PTA) in a recent tweet.
A submarine cable fault was reported yesterday near Fujairah, UAE due to which some users may have faced degradation in services. The faulty cable segment has been repaired & work is underway to make the services fully functional.

— PTA (@PTAofficialpk) October 12, 2021
The Submarine Cable Fault Slowed the Speed of Internet Services in Pakistan
Moreover, the internet services had suffered disruptions across Pakistan because of the submarine cable fault, the cable is one of the six international submarine cables i.e. the AAE-1. Furthermore, PTCL had been working tirelessly to revive the internet services of Pakistan. The AAE-1 or Asia-Africa-Europe 1 is a 25,000km submarine cable from South East Asia to Europe across Egypt, connecting Hong Kong, Vietnam, Cambodia, Malaysia, Singapore, Thailand, India, Pakistan, Oman, UAE, Qatar, Yemen, Djibouti, Saudi Arabia, Egypt, Greece, Italy, and France.
PTA had provided updates on the subject by stating the following:
"In the wake of a fault in one of the international cables landing in Pakistan, alternate arrangements to provide uninterrupted Internet services to the users have been made by relevant service providers through obtaining additional bandwidth. Work is underway to rectify the fault. However, it may take some time until the fault is removed completely."
Internet Services Providers Are Informing their Customers About the Issue
Furthermore, internet services providers are notifying their customers concerning the prevalent problem causing slow internet speed. Until the problem is effectively taken care of, internet users across Pakistan are expected to encounter lower speeds. 
Update on the Restoration Work of the Submarine Cable
According to recent reports, the faulty submarine cable has been repaired, and the Pakistan Telecommunication Authority is further working to make the internet services in Pakistan completely functional.
Read more: Internet services in Pakistan disrupted due to a fault in submarine cable