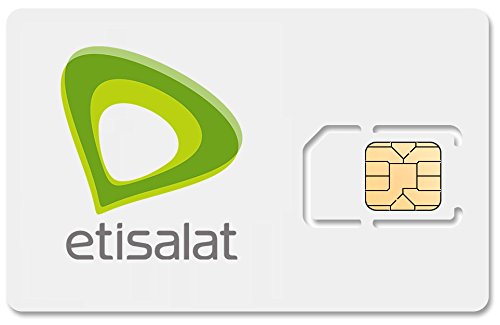 In order to remain connected via mobile phone, activating a SIM card is the essential first step toward uninterrupted communication. Etisalat, a prominent telecommunications service provider, offers a range of services and payment options tailored to meet the specific needs of its customers. This comprehensive tutorial aims to guide you through the hassle-free process of activating your Etisalat SIM card.
Activation Process for New and Existing Customers
Whether you are a new subscriber or an existing customer looking to activate an additional SIM card, Etisalat has streamlined the process to ensure a smooth experience. By following these simple instructions, you can quickly connect to Etisalat's extensive network coverage, communicate with others, and make the most of the numerous features available. Let's dive into the step-by-step guide for activating your Etisalat SIM card.
How to Activate Etisalat SIM Card?
If you're interested in activating an eSIM from Etisalat, the process is as easy as it gets. Follow these steps to activate your eSIM hassle-free:
1. Visit an Etisalat store that provides eSIM services, conveniently located near you.
2. Register for eSIM services and configure eSIM settings on your mobile phone.
3. Upon registration, an Etisalat representative will provide you with a QR code.
4. Use your phone's camera to scan the QR code provided by the representative.
5. After scanning the QR code, restart your phone as instructed.
6. Congratulations! Your eSIM will now be activated, and you can enjoy seamless connectivity.
Key Factors to Consider When Purchasing a Network SIM Card in UAE
If you have recently arrived in the UAE and are looking to purchase a SIM card, it is important to keep the following points in mind:
1. Network Coverage: Before making a decision, check the network coverage and quality in your specific location. Ensure that the network signal is solid and reliable in the areas you frequent the most.
2. Services and Pricing Plans: Assess the services and pricing plans offered by different providers. Consider your voice calls, SMS, data, and international roaming requirements. Look for affordable options that align with your usage needs.
3. Data Packages: Compare the data packages available from various networks. Look for alternatives that offer sufficient data for activities such as browsing, streaming, and downloading. Additionally, consider the network's speed and stability to ensure a seamless data experience.
Also read: UAE Launches Monthly Savings Plan for Residents to Generate Additional Income