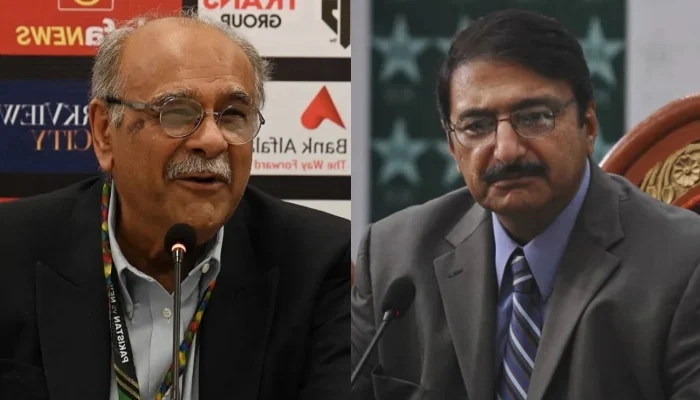 A senior Pakistani Journalist, Hamid Mir, has reported that PDM is at loggerheads over the appointment of the next PCB chairman as the election nears. Shehbaz Sharif, also the PCB's patron-in-chief, has opted for Najam Sethi and Mustafa Ramday names for the post. Whereas PPP wants to bring back the former Chairman, Zaka Ashraf.
PCB Chairman Position Creates Ruckus
Sethi was appointed as head of the 14-member interim committee in December 2022 to run the affairs till the election commences in four months. However, the time period was extended due to several issues and court cases. The Zardari-led party PPP believes that as they hold the Ministry for Inter-Provincial Coordination, hence, the authority to appoint the PCB chairman should be their prerogative.
"There is no rule and moral ethics that caretakers start contesting elections when he was only appointed to make necessary preparations for free and fair elections. Secondly, since the sports Ministry or for that matter, IPC Ministry falls within the PPP ambit in the coalition government, it is our right to have a PPP-backed candidate for the post. We cannot interfere in Ministries where PML (N) or JUI have their ministers and expect everyone to respect our mandate also," said the Minister for Inter-Provincial Coordination (IPC) Ehsan Mazari.
Zaka Ashraf's Statement
During a meeting in Islamabad, Zaka Ashraf expressed his views on the current situation. He said; "I am really thankful to the minister for the role he played in broadening the base of sports infrastructure and even making efforts for free and fair PCB elections. The Mazari family has a history of contributing to Pakistan and I am glad that Mazari is carrying forward that legacy,"
Also read: Asia Cup Could be Held Without Pakistan as BCCI Reportedly Rejects PCB's Hybrid Model