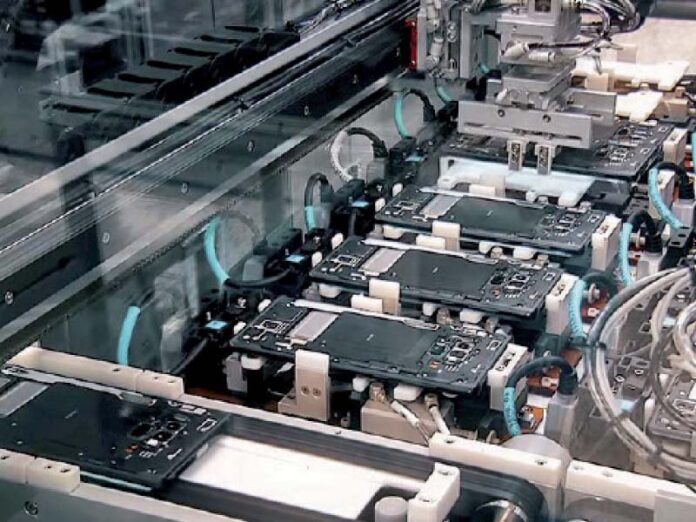 Xiaomi is following the lead of other major brands like Samsung, Tecno, Infinix, Realme, etc who have previously announced to open their local manufacturing division in Pakistan. Xiaomi is reportedly planning to launch its assembly unit in Pakistan to cater to the increasing demand for new smartphones in the country, the assembly plant is anticipated to be established in the next three to four months.
Read more: Samsung in talks with investors to set up a mobile manufacturing unit in Pakistan
Xiaomi has a huge and enhancing client source in Pakistan, being one of the leading smartphones and AIoT brands in the country among; Oppo, Vivo, Tecno, and Realme. Xiaomi deals in a wide array of accessories and IoT products.
A local unit will hugely profit the company as Xiaomi is currently one of the most liked brands in Pakistan, as evident from the sales of its newly launched devices like Mi 11 and Note 10. The fundamental reason for Xiaomi's growing market is reasonable technological goods that also help to develop a strong socio-economic effect. If the company's smartphone local assembly becomes a success story then it would help to increase the easy access of expensive and technology-related credible goods for Pakistanis.
The latest development will not only create employment opportunities for the local people but will also increase the local smartphone manufacturing capacity in the country. Furthermore, the local manufacturing of smartphones will also entice foreign direct investment (FDI) and amp up a foreign exchange through exports.
With the successful implementation of the DIRBS ( Device Identification, Registration and Blocking System), the local assembly industry has advanced from the beginning to the growing stage, with substantial growth seen in the local assembly of smartphones. In 2019, only 119,639 smartphones were assembled locally, whereas, in 2020, the number of such devices grew to 2.1 million.
In the light of this effect of the DIRBS, the government of Pakistan has introduced an extensive Mobile Manufacturing Policy to encourage and lure manufacturers to Pakistan to establish their plants. It is important to mention that the Realme local assembly unit in Lahore has already achieved a significant decrease in the prices of several goods in the test run.
Currently, Pakistan is the 7th largest importer of mobile phones with robust market size of over 40 million users. Thus, local manufacturing of smartphones will also save foreign exchange on mobile phone imports.