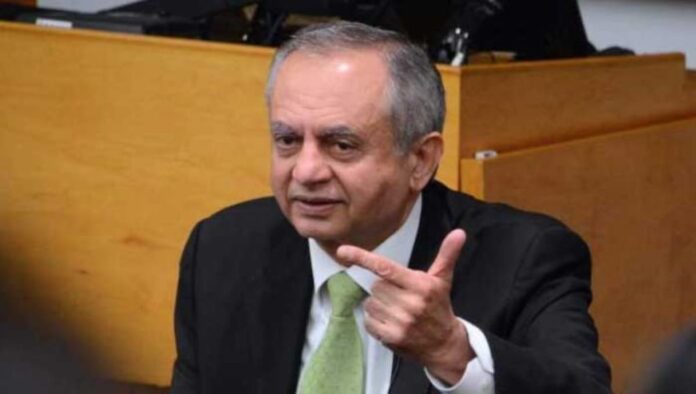 Adviser to the Prime Minister on Investment and Commerce, Abdul Razak Dawood, said on Saturday that Pakistan will begin exporting mobile phones and motorbikes from the next year. Addressing an event at the Faisalabad Chambers of Commerce, he said we have to take the total volume of Pakistan's exports to $200 billion as Pakistan is in the awful necessity of an influx of capital from abroad.
He said that exporters should focus on the nontraditional sectors to increase exports, the government would be more than helpful to facilitate and support them. Exports leaped to $31 billion last year and the biggest share was provided by the textile sector due to the government regulations that facilitated exporters to explore new markets.
Adding to that he announced that he is scheduled to visit Uzbekistan as central Asian markets have a prospect of $90 billion and Pakistan must explore it. Commerce adviser said market dynamics keep shifting and accordingly new challenges arise that we have to deal with wisdom and diplomacy in this fast-changing business environment.
Read more: Pakistan IT exports cross the $1billion mark for the first time in history
While talking about inflation, Dawood admitted that it is a crucial dilemma. The sustainability of economic growth is a major challenge after the stabilization and advancement of the economic pointers. A series of meetings are expected with the stakeholders immediately after Eid to discuss the economic situation of Pakistan.
President IK is also scheduled to conduct a meeting in this aspect to determine the export targets for the next financial year. Previously, the PM announced the government's electric vehicle policy would be export-orientated. He said that Africa, Central Asia, and Afghanistan would be the areas of interest for Pakistan to export its products in line with its auto-development and export policy.
The government, during the last three years, had attained the growth targets and now the challenge is to ensure the sustainability of economic growth by exporting mobile phones and motorbikes, which might generate a greater influx of capital.
Source: The NEWS