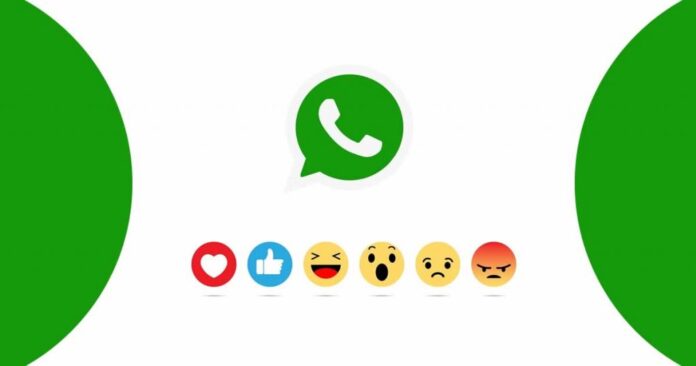 WhatsApp has started rolling out the most anticipated message reactions feature to the beta testers and a stable rollout is expected in the next few months. As reported by WABetaInfo, message reactions are live for some people after updating to beta version 2.22.8.3.
WhatsApp Message Reactions Feature is rolling out with six reactions
There were speculations that WhatsApp will also offer animated emojis, along with reactions but for now, users are only getting the option to react to certain messages with regular emojis. Beta testers will only be getting six reactions, including; Like Love, Laugh, Surprised, Sad, and Thanks. However, it is currently unknown whether WhatsApp is offering the feature for both group and individual chats or only one of them will be getting it.
As it's in beta testing, the company could potentially add more emoji options down the road. To access the feature — if you are a beta tester — touch and hold on to a message and select one of the six reactions. WABetaInfo also notes that all users will be able to see Message Reactions at this point even if a user still can't send them. Meta's other messaging apps such as Facebook Messenger and Instagram already support message reactions. So it's very obvious that the feature is now making its way to WhatsApp.
Multi-Device update
Alongside, the message reactions feature WhatsApp has also introduced the multi-device update that will allow users to easily use WhatsApp on different devices without linking it to the primary device. The multi-device feature lets users access WhatsApp on four other devices, such as their laptops or desktops via WhatsApp Web, without worrying about internet connectivity on the main phone. However, the linked devices will be disconnected if not used for more than 14 days.
Read more: WhatsApp's long-awaited multi-device support available in Public Beta
Source: WABetaInfo