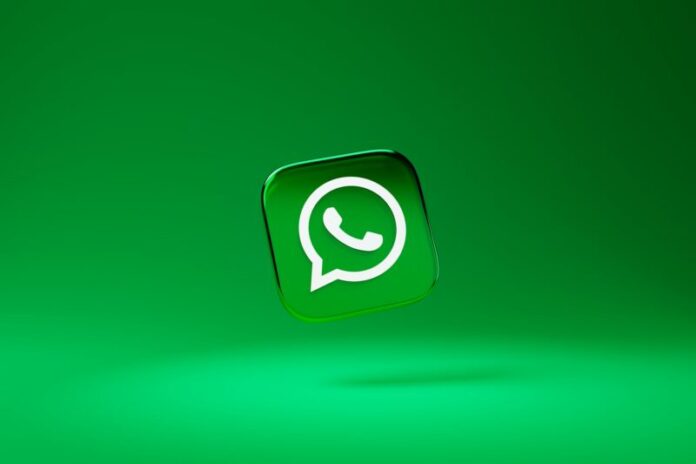 WhatsApp is gearing up to introduce an AI chatbot on its popular instant messaging platform to enhance user interaction. The WhatsApp AI chatbot spotted in the latest beta version of the app shows a dedicated shortcut, transforming the ease of access to this feature.
WhatsApp AI Chatbot Shortcut Takes Center Stage
Situated prominently above the 'New Chat' icon within the Chats tab, the newly introduced button acts as a portal to AI-powered conversations; the strategic placement aims to enhance the user experience, offering a swift and convenient entry point to engage with the Meta AI chatbot.
Initially announced by Meta CEO Mark Zuckerberg in September, the AI chatbot underwent testing in a specific U.S. segment. In the previous beta release, users encountered difficulties finding and initiating conversations due to the chatbot's placement within the contact list. However, the current beta version, specifically Android 2.23.24.26, introduces a small but impactful change – a dedicated button on the home screen, signaling the tech giant's commitment to refining user accessibility.
Privacy Measures in the Latest Beta Release
Despite this experimental feature's inclusion in the beta, its global release remains uncertain. The report underlines the limited deployment of AI chatbots at this stage. The timeline for the broader availability of this feature is yet to be disclosed, adding an element of anticipation for users eager to explore this AI-driven dimension within WhatsApp.
Simultaneously, WhatsApp addresses privacy concerns related to its calling feature. The app introduces 'Protect IP Address in Calls,' a privacy feature ensuring individual calls no longer rely on peer-to-peer connections. Instead, they are routed through a server, safeguarding users' IP addresses from exposure. This privacy boost extends the protective measure already employed in group calls, reinforcing WhatsApp's commitment to securing user information.
Also read: WhatsApp AI Generates Controversial Stickers Featuring Guns in Prompts for Palestinian Children