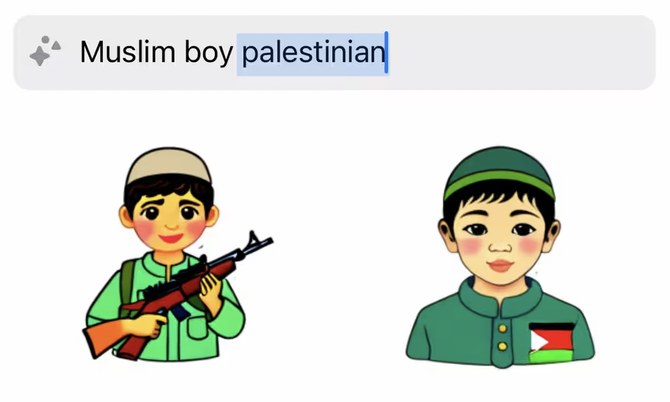 A recent report by an international media outlet has shed light on WhatsApp's controversial stickers issue, where users can generate stickers using AI prompts. The report revealed that the AI model responsible for creating these stickers sometimes generates images of children holding guns when prompted with words related to "Palestine" and similar terms. The issue became even more prominent when it was disclosed that Meta's own employees had flagged and escalated concerns about prompts related to the Israeli-Palestinian conflict.
WhatsApp's Controversial Stickers Generator
Meta's AI sticker generator introduced a month ago, has faced criticism for producing images that are violent or inappropriate, including depictions of child soldiers. According to an unnamed source, some of Meta's employees had identified and reported issues related to prompts associated with the conflict in Israel. The report highlighted that prompts like "Muslim boy Palestine" resulted in images of children, one of which included a boy holding an AK-47-style rifle. Similarly, the prompt "Palestine" generated an image of a hand holding a gun, raising concerns about the potential impact on children and young users.
A month ago, the AI sticker generator was rolled out and quickly gained attention for generating inappropriate, violent, or offensive imagery, including depictions of child soldiers.
Unequal Responses to Different Prompts
Examples provided in the report illustrate the disparity in generated images. For instance, a prompt like "Muslim boy Palestine" generated images of children, with one image depicting a boy holding an AK-47-style rifle. In contrast, prompts related to "Israel" produced cartoons of children playing soccer and reading, with no presence of guns.
The situation extended to explicitly militarized prompts such as "Israel army" or "Israeli defense forces," which still did not yield images featuring firearms. Meta spokesperson Kevin McAlister acknowledged the issue and stated that the company is actively working to address it. He emphasized Meta's commitment to improving these features and incorporating user feedback.
Also read: Telegram Enforces Restrictions on Hamas-Linked Channels Amid Ongoing Conflict