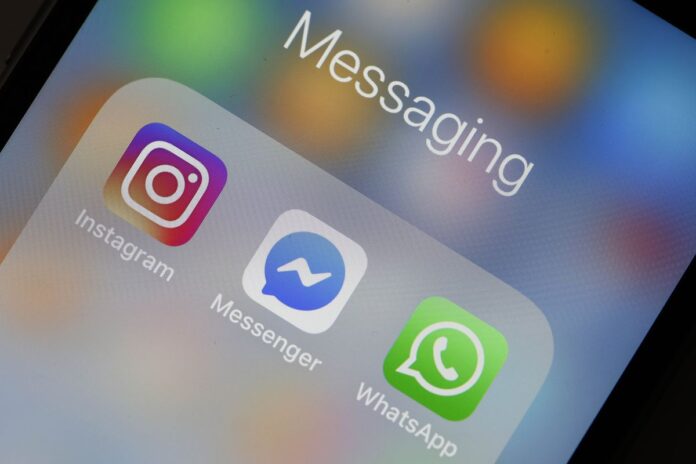 Facebook-owned social media platforms, Instagram and WhatsApp, as well as the Facebook Messenger app, experienced global outage for about 30 minutes on Friday.
The interruption was first proclaimed by users on Twitter around 11 pm. People from all over the world started tweeting that one of the world's most successful prompt messaging applications had not been operating for some time. Moreover, some Instagram and Facebook Messenger users further informed that the respective apps had been down.
The outage resulted in no delivery of messages on WhatsApp and Messenger, as per the tweet of Messenger's users, along with it no content could be uploaded on the photo- and video-sharing app Instagram.
"Earlier today, a technical issue caused people to have trouble accessing some Facebook services. We resolved this issue for everyone, and we apologize for any inconvenience." A Facebook spokesperson stated in a statement.
WhatsApp also experienced similar issues, with a 'Connecting' and circular icon near the top, and the users observed the same sort of difficulties in the Facebook Messenger app. This whole incident continued for about a half-hour.
Read more: Facebook to launch a Prototype device, that will let user control Computer with Brain
In addition to it, Downdetector revealed that there were more than 1.2 million occurrences of people reporting problems with Instagram, while over 23,000 users posted about problems with WhatsApp on the website.
"Multiple teams are working on it (the outage), and we'll update you when we can," Facebook's gaming unit said in a tweet.
WABetaInfo, a website that individually monitors and publishes reports about WhatsApp for iOS, Android, and Windows, also verified that the app was "experiencing outages".
Furthermore, Facebook's gaming unit stated on Twitter that there were "a number of issues currently affecting" the social media titan's products but that "multiple teams are working on it".
However, Facebook is yet to reflect on the matter, but there have been comparable issues in the past that have observed all of these services undergo outages at the same time.
Source: The Verge