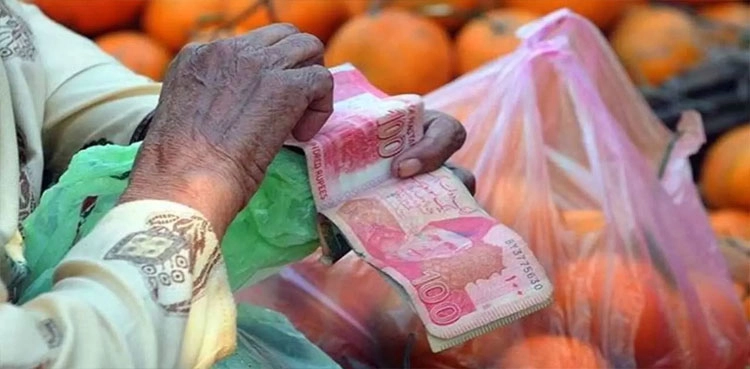 Pakistan experienced a notable decline in weekly inflation, offering a glimmer of hope to the nation after enduring 15 consecutive weeks of soaring prices. The most recent data released by the Pakistan Bureau of Statistics (PBS) indicates that the annualized inflation rate has finally dropped below 40 percent, signifying a positive turn in the country's economic landscape. This encouraging development is primarily attributed to fluctuations in food prices, with some commodities witnessing increases while others experiencing decreased prices. Market analysts and experts are optimistic that this downward trajectory could mark the beginning of a more stable economic outlook for Pakistan.
The Surge in Food Prices
According to the PBS report, the surge in weekly inflation can be predominantly attributed to the steep rise in food prices. Notably, the cost of tomatoes, onions, chicken, and potatoes significantly increased during the period. During the week, out of 51 items, prices of 21 (41.18 percent) items increased, 10 (19.61 percent) items decreased, and prices of 20 (39.21 percent) items remained unchanged. The escalating prices of these essential food items significantly drove up the overall inflationary pressure during the observed period.
The YoY trend depicts an increase of 39.26 percent on account of rising prices of cigarettes (138.45 percent), tea (114.93 percent), gas charges for Q1 (108.38 percent), wheat flour (101.85 percent), gents sponge chappal (100.33 percent), rice irri-6/9 (79.59 percent), broken basmati rice (79.05 percent), potatoes (77.65 percent), bananas (74.68 percent), chicken (65.53 percent), bread (59.01 percent), pulse moong (56.84 percent), gents sandal (53.89 percent) and pulse mash (53.02 percent). The PBS data observed a decline in the prices of tomatoes (29.60 percent) and onions (15.85 percent).
Relief for Consumers as Weekly Inflation Shows Decline
The decline in the sensitive price indicator (SPI) below the 40 percent threshold year-on-year after 15 consecutive weeks is a welcome relief for consumers. The SPI serves as a crucial gauge of inflation, and its downward trend indicates a positive economic shift. Fahad Rauf, the head of research at Ismail Iqbal Securities, attributed the decline to reduced chicken supply and concerns over potential tax increases. These factors played a significant role in alleviating the upward pressure on prices.
This decline in inflation is expected to have a positive impact on consumers' purchasing power. Economists anticipate that the consumer price index (CPI) for June 2023 will hover around 30 percent year-on-year, a significant decrease from the 38 percent recorded in May 2023. This dip in the CPI will bring much-needed relief to households grappling with the burden of high living costs.
Also read: Weekly Inflation Eases by 0.16% After Government Slashes Petrol Prices