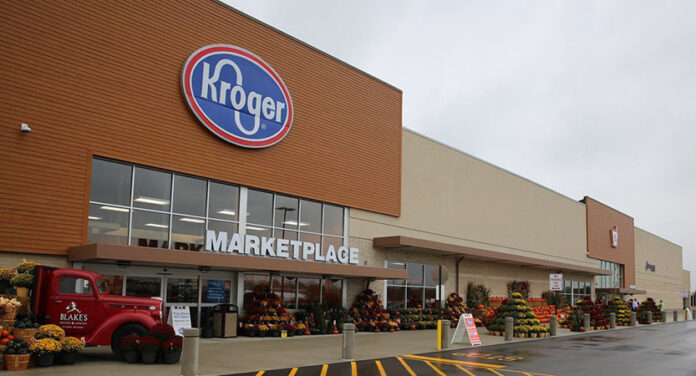 On Tuesday Adviser to the Prime Minister on Commerce and Investment, Abdul Razak Dawood announced that the leading US-based retailers 'The Kroger Co' had added Pakistani food products to its outlets.
Kroger Co is the third-largest retail store chain in the US with more than 2,750 stores and a yearly turnover of $122 billion. In a tweet, Razak stated that this development would provide the 'Made in Pakistan' branding a hike and courage to compete at the global level. The adviser also said his vision is to promote 'Made in Pakistan' around the world. To further improve Pakistan's exports "we have to pay attention to our brand development", he added.
Read more: Govt to form a focus group to address challenges concerning Amazon
Furthermore, regional brands of Pakistan were still not accepted in the global market, therefore, more efforts were required from exporters, he emphasized. "The success of Pakistan on the global front is always appreciated by overseas Pakistanis," he said. "The country possesses ample potential, however, there is a need to focus more on the branding side to achieve the desired results and turn our country into a competitive market."
An alternative approach was to obtain an international label and develop it further, he stressed. Both systems have their own merits, therefore, exporters of Pakistan should pay attention to the process, which will result to be more rewarding in the longer term.
To attain the complete benefit of the opportunity, sellers need to improve product branding and manage quality control, stated Razak. He believes that Pakistan should redirect focus to exports of value-added products as they generate greater profit margins. In this regard, The Advisor recommended to the government to establish a support mechanism for regional producers in a bid to allow them to build units.
Abdul Razak also called for establishing quality enhancement stations, processing units, dehydration plants, and cold storehouse chains. This way the sellers can increase the shelf life of Pakistan's perishable goods and help exporters to satisfy global standards for exports. 
Source: Tribune Express