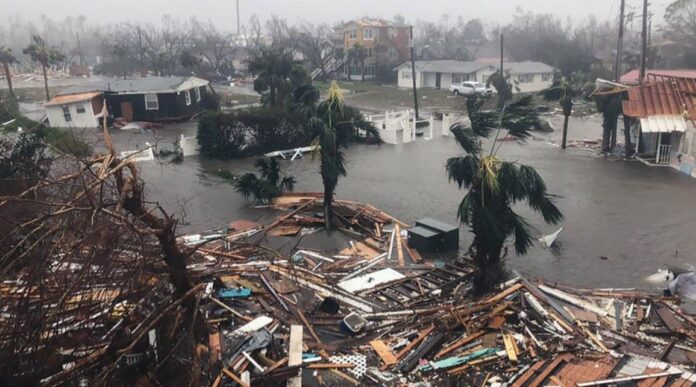 On Wednesday, the United Nations announced that it wanted the whole world covered by weather disaster early warning systems within five years to protect people from the worsening impacts of climate change. Early warning systems against weather disasters are needed urgently to save lives as climate change makes extreme weather even worse, stated UN officials. 
The Early Warning Systems Can Help People Take Precautions Ahead of Storms 
Such early warning systems include technology to predict dangerous weather situations and the ability to share those forecasts with the public so that they can take precautions ahead of storms, floods, heatwaves, and droughts. One in three people in the world still is not protected by early warning systems, according to the World Meteorological Organization (WMO).
"This is unacceptable, particularly with climate impacts sure to get even worse," UN Secretary-General António Guterres said in a video statement for World Meteorological Day on March 23. Every tenth of a degree of global warming directs to greater risks — more extreme storms, floods, heatwaves, droughts, and fire seasons.
Read more: MoITT Proposes National Disaster Telecommunications Plan After the Murree Disaster
The world has already begun to see some devastating changes. The number of recorded climate-, weather-, or water-related catastrophes has increased by a factor of five over the past 50 years, according to a 2021 report by the WMO. Such a weather disaster has cost 115 lives and $202 million in damages each day on average during that time period.
WMO Has Called for $1.5 Billion Investment on Weather Disaster Alerting System
The WMO called for a $1.5 billion investment in early warning systems over the next five years, particularly in countries where the need is greatest. The agency anticipates a big return on that investment. Every $800 million spent on such early warning systems benefits to avoid up to $16 billion in damages each year in developing nations, the agency says. Beyond providing people more time to prepare and find sanctuary, forecasters can even forecast the path of a weather disaster and pinpoint which communities might require the most help.
Source: Reuters