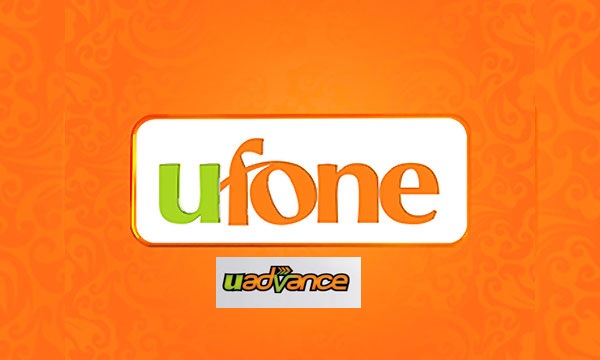 Pakistan Telecommunication Company Limited (PTCL) began its cellular operations in January 2001 under the brand name 'Ufone'. After PTCL's privatization in 2006, Ufone became a part of the Emirates Telecommunication Corporation Group (Etisalat) and continued to serve with added enthusiasm. Ufone has more than 24 million subscribers and network coverage in over 10,000 sites across Pakistan. Ufone has a variety of amazing deals for both its prepaid and postpaid customers. Users can advance balance in a time of need via the Ufone advance code.
Ufone 4G presently caters for International Roaming to more than 288 live operators in more than 160 countries. Ufone 4G has also evolved into an attentive and intensive leader in VAS, constantly presenting innovative services, which have been the first of their kind in the Pakistani cellular industry.
Use Ufone Advance Code to Get Advance Balance
Similar to other telecom operators, Ufone also provides its users the facility of obtaining an easy load in case of an emergency. Ufone advance balance or advance loan can be acquired using the company-provided code. If your balance is less than Rs. 20, the Ufone advance code can provide you with an Rs.20 advance. Simply dial *456# to receive a 20 RS Ufone advance loan at any time. All Ufone users with a balance of less than Rs. 11.95 can get a Ufone advance loan of Rs. 20. Get a loan to pay off your Ufone prepaid phone amount. To subscribe to the Ufone Advance Balance, follow the instructions below. Moreover, only Ufone prepaid mobile users have access to the Ufone advance code service. Customers on Ufone Postpaid are not eligible for this offer.
How to Obtain Advance Ufone Balance 
To get the balance, dial Ufone advance code *456#. • After that, you will receive an advance amount of Rs. 20 on your account shortly.

The cost of using the Ufone advance loan service is Rs. 4.40.
| | |
| --- | --- |
|   Subscription code |   Charges   |
|   Dial *456# |   RS 4.40 (Incl, Tax) |
As a result, Rs. 24.4 will be deducted from the next recharge.

As a result, to qualify for the Ufone advance loan service, your account balance must be less than Rs. 11.95.

Additionally, the service of Ufone advance code is only available to prepaid clients.

You can only receive one Rs. 20 advances till your next recharge.

Your Ufone sim balance must be recharged within the previous 30 days after dialing the Ufone loan code. Each time you load your Ufone SIM card, your advance balance will be deducted automatically. The Ufone advance loan can also be used to pay regular taxes.
U Advance Balance for Post-pay Customers
Those on a postpaid plan can use the Ufone Advance Balance service. The following are the specifics:
Dial *229# (Rs. 5 Plus tax)

RS 5 (Flat rate of Rs. 5 tax is applicable on the total amount of the invoice)
Terms and conditions
 Applied terms and conditions for the Ufone advance code are the following:
After entering the Ufone advance loan code, dial *124# to check your amount.

For any more information, please call the Ufone helpdesk at 333.

It is illegal to use SIM cards without sufficient papers – PTA

Text the SENDER'S NUMBER to 9000 –PTA to report unwanted or unfair texts.
Read more: How to Conveniently Check Ufone Balance Using 'Ufone Balance Check Code' and Other Easy Ways