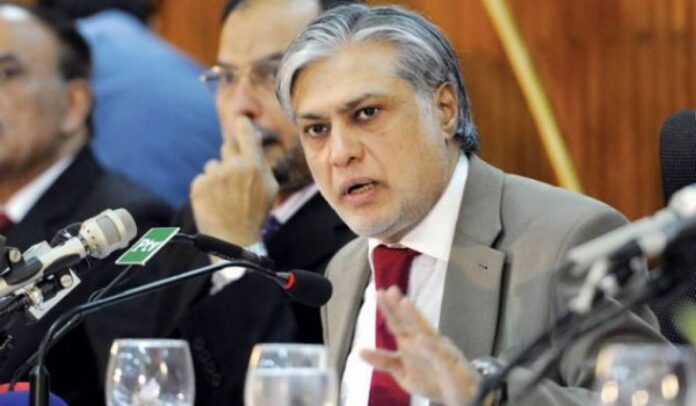 Finance Minister Ishaq Dar announced that Pakistan has received $1 billion from the United Arab Emirates (UAE), providing a much-needed boost to the country's declining foreign exchange reserves. "We received the confirmation some time ago that our brother country, our friend, the UAE has deposited $1bn to the State Bank's account. The Federal Reserves Bank has confirmed that this amount has been credited to the [SBP's] account," he said.
State Bank of Pakistan (SBP) has received today a deposit of $1 billion from United Arab Emirates. This inflow has further increased forex reserves held by SBP and will accordingly be reflected in the forex reserves position for the week ending 14July2023.

— Ishaq Dar (@MIshaqDar50) July 12, 2023
$1 Billion in Financial Support from the UAE
The UAE had previously confirmed its commitment to providing Pakistan $1 billion in bilateral financial support as part of its cooperation with the International Monetary Fund (IMF). This commitment was made in April after the expiration of the previous IMF bailout program. The confirmation of the $1 billion deposit from the UAE is a welcome development, demonstrating their ongoing friendship and support during Pakistan's challenging times.
Finance Minister Ishaq Dar highlighted that the recent deposits from Saudi Arabia and the UAE have collectively increased Pakistan's foreign exchange reserves by $3 billion in just two days. This injection of funds will reflect positively on the central bank's foreign reserves, which had previously dipped to cover only about a month of controlled imports.
Acknowledgment from the Leaders
Finance Minister Ishaq Dar expressed gratitude to the leadership of the UAE on behalf of Prime Minister Shehbaz Sharif, Chief of Army Staff Gen Asim Munir, and the Pakistani nation. He highlighted the UAE's consistent support as a time-tested friend and brotherly country, particularly during challenging times. Prime Minister Shehbaz Sharif also thanked UAE President H.H. Mohamed Bin Zayed for the $1 billion deposit, emphasizing its critical role in stabilizing Pakistan's economy.
Grateful to my dear brother, H.H. Mohamed Bin Zayed, President of the UAE, for the deposit of $1 billion with the State Bank of Pakistan. As a time-tested friend & brotherly country, the UAE has always come forward to support Pakistan. We deeply acknowledge this kind gesture &…

— Shehbaz Sharif (@CMShehbaz) July 12, 2023
The financial support from both Saudi Arabia and the UAE will significantly bolster Pakistan's depleting foreign exchange reserves, which had fallen to cover only a month of controlled imports. This infusion of funds will enhance the country's ability to meet its international financial obligations and alleviate economic pressure. Moreover, it will create a more stable economic environment and attract foreign investment.
Also read: Pakistan Receives $2 Billion Boost as Saudi Arabia Extends Financial Support