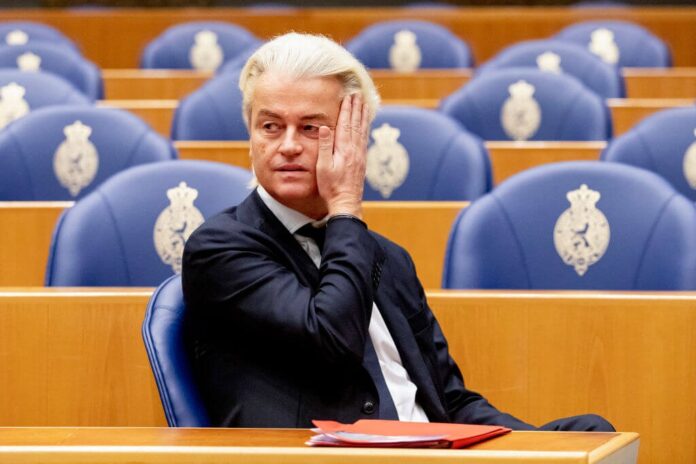 Twitter suspended the Dutch far-right leader – Geert Wilders – account for violating the rules of the platform by posting anti-Islamic tweets directed at Pakistan's PM. The social networking platform has also admitted that it had "temporarily restricted" Wilders' access to his account.
Geert Wilders tweet for Pakistan's PM
The Dutch politician, Geert Wilders, made a tweet to Pakistani Prime Minister Shehbaz Sharif, in which he called Pakistani Muslims violent he also said that the Pakistani citizens are inspired by the fake prophet Mohammad However, this is not the first time Twitter has suspended the Geert's account, back in 2019, Twitter suspended his account for the same reasons of spreading hate speech online.
Geert has been a staunch opponent of Muslims and their Islamic ideology he has openly uttered his views regarding the Islamic believers and their migration to the Netherlands. He has lived under police protection since 2004 following death threats due to his strong views. The Turkish prosecutors have also investigated Wilders over insulting tweets about President Recep Tayyip Erdoğan.
[Update] Account restored
Thank you @Twitter for restoring my account again and the second apology in a week, but if I may suggest, rather than blocking me again, look into the thousands of tweets from people from Pakistan and anywhere else who threaten to kill me because of my views about islam. Thanks. pic.twitter.com/yK6NAm63uf

— Geert Wilders (@geertwilderspvv) April 29, 2022
Just a few hours before, Twitter reinstated his account, saying; "We have determined that there was no violation and the account has been fully reinstated. We sincerely apologize for any inconvenience," this is a standard message received by the users upon successful appeal against the suspension. It is pertinent to mention here that Wilder was asked to delete the tweets but he didn't remove them instead he went for the appeal. However, the controversial tweet has been deleted from the account but it is unclear whether Geert deleted the tweet or it was deleted by Twitter.
Read more: Twitter Rolls out Soft Block Feature to Remove Annoying Followers