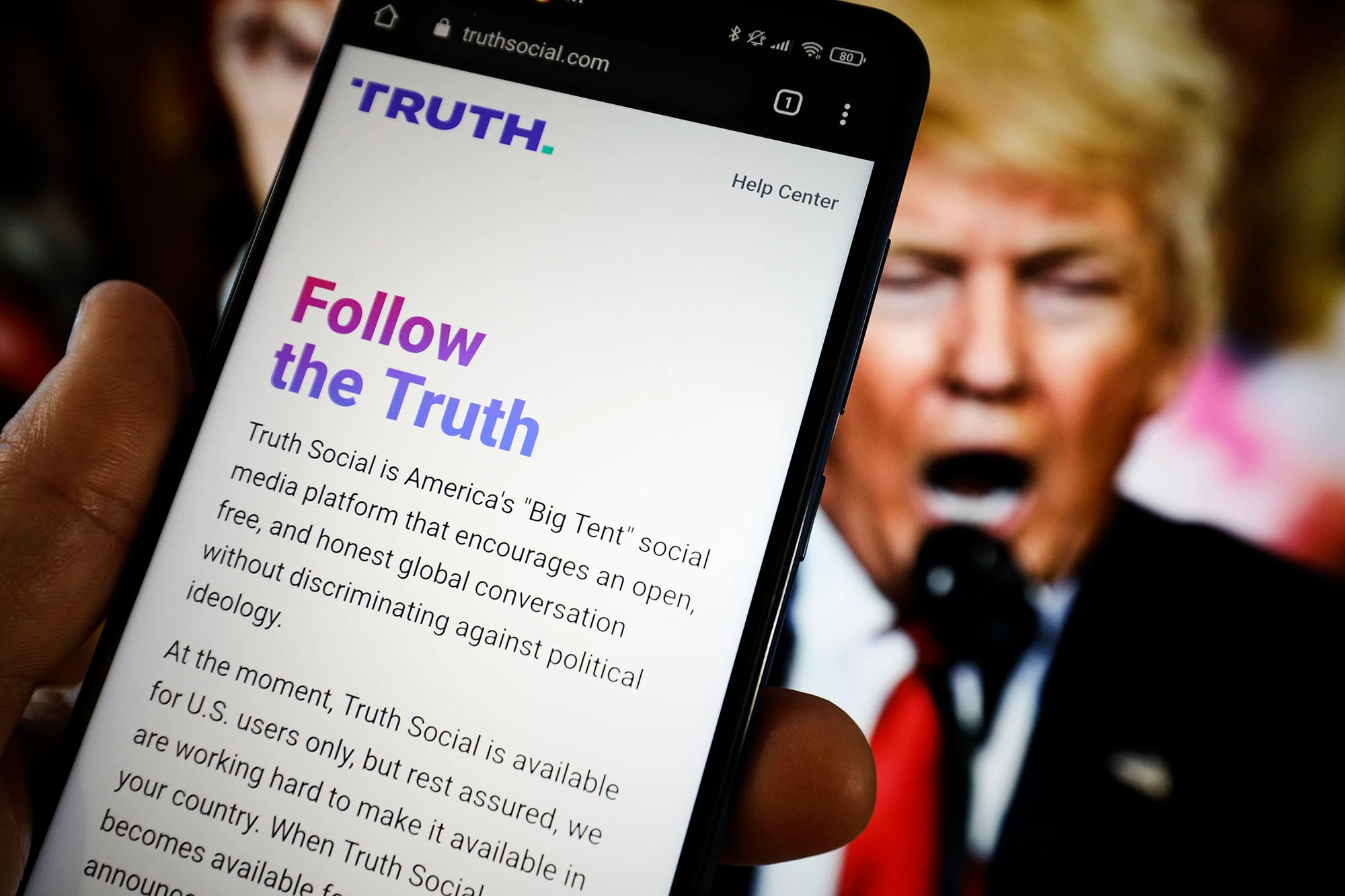 The new Twitter owner, Elon Musk, has suggested a name change for Donald Trump's social networking platform Truth Social. In one of the tweets, Musk mentioned that Truth Social should be renamed Trumpet. Musk's suggestion to change Trump's app name came after 'Truth Social' topped the Apple store chart.
"Trumpet" is Trump's victory over Twitter's free speech censorship
Elon Musk was of the view that Truth Social exists due to censorship of free speeches by Twitter. He mentioned; "Truth Social (terrible name) exists because Twitter censored free speech." Trump's social media account had been permanently suspended after Twitter said some of his tweets had incited riots at the US Capitol building.
There have been rumors that once Musk takes over Twitter it is exceedingly possible that Trump's account might be restored. However, Trump has clarified that he would not return to Twitter even if his handle is reinstated. Truth Social was formed by Trump's team in response to Twitter, with the aim of providing users with a platform to engage in "an open, free, and honest worldwide conversation."
Read more: Donald Trump to Launch His Own Social Media Platform TRUTH Social
Biden officials worry about Trump's return to Twitter
President Joe Biden's cabinet is worried about Trump's return to Twitter as they are closely watching Elon Musk's deal. They are particularly concerned about Tesla's CEO who will allow Trump and other Republican operatives who were banned from Twitter to return to the platform. They are concerned that the misinformation will rise on Twitter under Musk's leadership and ahead of the 2024 presidential election. "Now, Trump will use Twitter to do far more damage to regain power in 2022 and 2024 while Elon Musk has given no indication that he will do anything to stop him," Mary Anne Marsh, a veteran Democratic strategist, told a local publication.