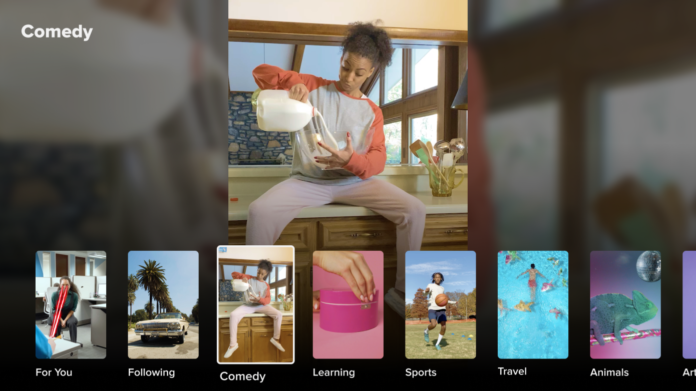 The popular short-form video app, TikTok is now expanding further on Google TV and Android TV, by bringing the TikTok TV app to users in the US and Canada. TikTok first made its debut on Android TV OS, and by extension Google TV, earlier this year in some areas, but the app wasn't officially available in North America. The news was announced in a blog post, expanding the "TikTok TV" app to the US and Canada. The app is now available on the Play Store.
TikTok is Connecting Users to Content and People
Beyond Android TV and Google TV, the TikTok TV app is also now available on numerous other smart television platforms. Amazon Fire TV OS as well as smart TVs from LG and Samsung also now support the platform, but Roku is missing. Furthermore, when TikTok declared that it's testing a TikTok TV application on the Fire TV last year, Head of Global Marketing Nick Tran said in a statement:
"People are looking for community right now and TikTok is connecting users to content and people that resonate and are meaningful to them. We've been thinking through what the adoption of streaming devices like Fire TV means for connecting with our users and how we can offer them more dynamic experiences, and we feel bringing our content to the TV to some extent is a natural next step."
TikTok TV App is Now in Direct Rivalry with the YouTube TV App
Moreover, the expansion may place TikTok in more direct competition with rival YouTube for users' attention. Today, Google's video app already has a heavy bearing in the living room, where now over 100 million US users watch YouTube on their big screens. In addition to this, a third-party study from eMarketer discovered that more than half of U.S. YouTube viewers, or 113.1 million people, now watch through a connected TV device, as of a report published in October 2021.
Read more: Pakistan Lifts Ban on TikTok After Nearly a Five-Month Suspension