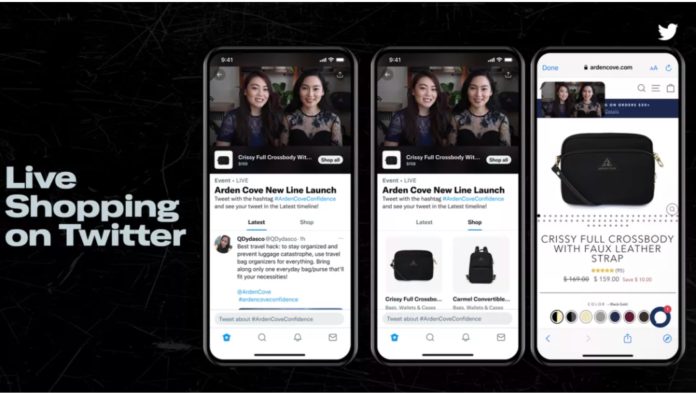 The latest e-commerce initiatives launched by Twitter now include livestream shopping platform and Walmart will be the first retailer to test the new platform. Over the past year, Walmart has spent in live shopping by holding events across social platforms like TikTok and YouTube, and soon it will launch Twitter's first-ever shoppable livestream. 
Furthermore, on November 28, Walmart will begin a Cyber Deals live event on Twitter, where users will be able to watch a live broadcast, shop the featured goods, and join the discussion around the event by posting tweets following the latest livestream shopping platform of Twitter. The livestream will start at 7 PM ET on November 28, 2021, and will enable Walmart clients to shop from Twitter as well as a number of other platforms, including Walmart.com/live, and the retailer's Facebook, Instagram, TikTok, and YouTube accounts.
Walmart's Livestream Event will be Hosted by Jason Derulo
In addition to this, musician-turned-creator, Jason Derulo will host the livestream, where he'll offer the audience deals in electronics, home goods, clothes, seasonal décor, and more during a 30-minute variety program. Surprise exclusive guests will further drop in, announces Walmart. While Walmart's bid for TikTok had indicated the retailer's interest in live, social e-commerce, it saw potential outside of TikTok, as well in Twitter's livestream shopping platform. 
Read more: Twitter Acquires Tweet Threads Compiler 'Threader' App for New Long-Form Features
Over the past year, Walmart grew livestream shopping tests to include other platforms. To date, Walmart has held more than 15 livestream events across five platforms, including its own website.
Twitter's New Livestream Shopping Platform Brings in New Concept 
"We are honored to have Walmart onboard as the first-ever brand to host a Live Shopping event on Twitter. Walmart is renowned for bringing customers an immersive look into their products and we are excited to bring this experience onto Twitter with them while helping them reach their business objectives," said Sarah Personette, chief customer officer at Twitter, in a statement. "This is just the first of many Live Shopping events we hope brands will be able to bring to market, and we can't wait for people to watch, chat, and shop — all through Twitter," she added.
Moreover, Walmart said that it was interested in testing Twitter's new livestream shopping platform because it consistently observes high returns across top- and middle-of-funnel content on Twitter's platform, which makes it a logical next step for Walmart's explorations into social commerce.
Source: TechCrunch