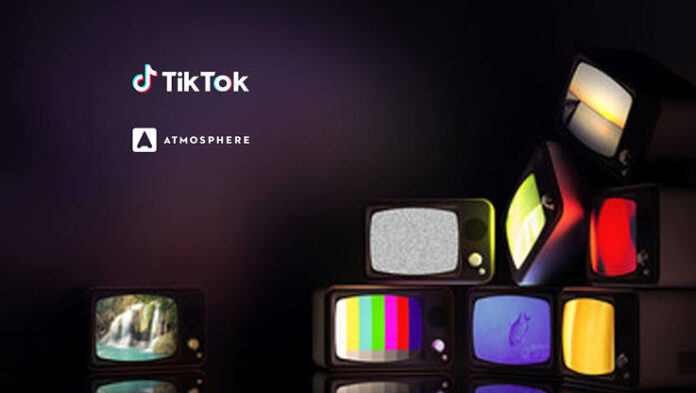 TikTok partnered with Atmosphere – a company that curates streams for TVs in public spaces. As reported by Verge, Atmosphere delivers content to places like Taco Bell, Texas Roadhouse, Burger King, and Meineke, letting clients choose from several channels that suit different environments. Among them, TikTok will also get a channel dedicated to curated videos from the platform.
Read more: TikTok Tests Twitter-like Repost Feature
TikTok partnered with Atmosphere to cater its content to a wider audience 
Dan Page, TikTok's head of global business development, said; "TikTok has become a destination for more than a billion people to be entertained, get inspired and find community. TikTok partnered with Atmosphere to make it easy for people to experience TikTok together by bringing the joy and creativity of our platform to new screens, venues and audiences." 
Atmosphere streams go to 18,000 restaurants, bars, gyms, doctor's offices and other venues worldwide. The startup offerings include viral-video compilations as well as clips that highlight things such as extreme sports, lifestyle, art, ambient nature and entertainment. Atmosphere co-founder and CEO Leo Resig told  TechCrunch that the two companies have been working on the partnership and the appearance of the channel for eight months.
The process of content selection
A team of people from Atmosphere will have access to a library of TikTok content, from which they will select videos they believe might work well on an Atmosphere channel. The team then connects with the original creator of the video to get the green signal to use the video. The atmosphere then strips out all the audio, substitute it with its optional audio, adds its captions, and merge all that into its video stream.
A demo video on the Atmosphere's home page shows how will this work. The stream shows TikTok videos organized by hashtags, like #lifeisrandom and #coolrunning and the creator's name, which is also visible in the video, although the creator won't get paid for now.
Source: Verge