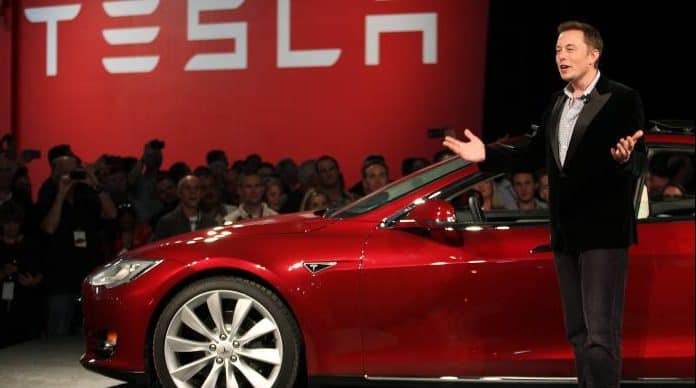 It has been reported that the Chinese military has banned Tesla cars from entering its complexes, indicating security concerns over cameras installed on the vehicles.
The injunction was announced by the military, which has advised Tesla owners to park their vehicles outside of the military property. The prohibition was delivered to the occupants of military housing this week, due to the emerging concerns about the world's largest electric vehicle maker is obtaining sensitive data through the cars' in-built cameras in a means that the Chinese government can't comprehend or manage.
As per the statement from the Wall Street Journal, Beijing is also forbidding workers of government agencies from using Tesla cars. A Chinese local government official has said that if the company is not following Chinese rules and regulations then the implied restriction is appropriate.
Read more: Elon Musk confirmed that data won't be shared with either China or the U.S.A
Moreover, Pavel Molchanov, an analyst at Raymond James & Associates, stated the recent restrictions on Tesla were a close resemblance to the US government's enmity towards Huawei on matters Beijing could have access to US telecom foundation.
In the wake of recent reports, the CEO of Tesla, Elon Musk, who is also a widely known figure in China, declared that the firm will never utilize its products to spy on any nation.  "There's a very strong incentive for us to be very confidential with any information," Musk told a prominent Chinese forum during a virtual discussion on Saturday. "If Tesla used cars to spy in China or anywhere, we will get shut down."
In China, the world's largest car business and an important battleground for electric vehicles (EVs), Tesla sold 147,445 cars the previous year, 30% of its global entirety. Though, it is encountering more competition this year from local rivals from Nio Inc to Geely.
Musk has presented several high-profile appearances in China, where Tesla produces as well as sells electric vehicles. In 2019, he talked about Mars and artificial intelligence with Alibaba's founder Jack Ma.
Source: REUTERS