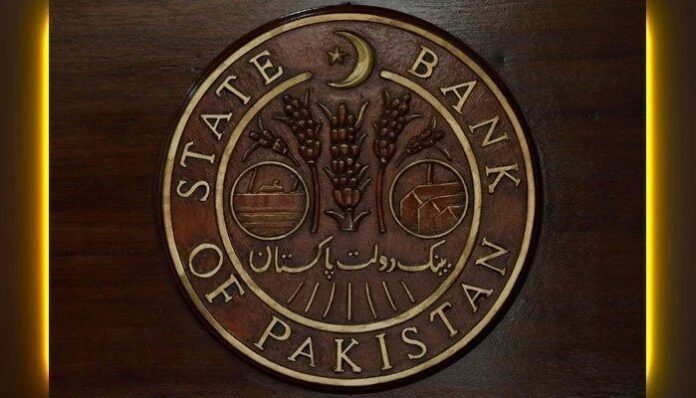 The State Bank of Pakistan (SBP) has dismissed the fake news of withholding payments to Google by terming it as 'baseless and misleading' The central bank tweeted, "Recent news in some sections of media about stopping certain payments to Google by #SBP, is baseless and misleading. SBP strongly refutes all such assertions."
1/2 Recent news in some sections of media about stopping certain payments to Google by #SBP, are baseless and misleading. SBP strongly refutes all such assertions. See PR: https://t.co/OOnQBrQVoX pic.twitter.com/Rx11bobDLB

— SBP (@StateBank_Pak) November 26, 2022
Media Reported Suspension of Services for Withholding Payments to Google
Yesterday, the local media reported that the State Bank of Pakistan had suspended payment of $34 million to international service providers, due to which mobile users will not be able to enjoy the Google Play Store services starting from 1st December 2022. The news received a lot of backlash from Pakistani users who rely heavily on the services provided by Google.
It was reported that the direct carrier billing (DCB) mechanism was discontinued by the central bank, due to which the payments to international service providers, including Google, Amazon, and Meta, got stuck. However, SBP refuted the rumors by saying, "The fact is that to facilitate the domestic entities, the SBP specified certain Information Technology (IT) related services, which such entities can acquire from abroad for their own use and make foreign exchange payments there against up to USD 100,000 per invoice. Such services include, Satellite Transponder, International Bandwidth/ Internet/ Private Line Services, Software License/ Maintenance/ Support, and service to use electronic media and databases."
Tug of War Between SBP and Telcos
Earlier, the Telecom ministry, PTA, and cellular service operators jointly approached the SBP by writing a letter to seek revocation of the direct carrier billing (DCB) mechanism. "It is pertinent to mention here that we all understand the prevailing challenge of worsening economic conditions of the country and thus are open to working in an amicable way with the Regulator (SBP); as we are already working with them in case of the telecom sector imports related transactions to navigate through these testing times," reads a part of the letter.
The stakeholders in the IT sector had criticized the SBP and FBR for being unrealistic; they said that even making payments through banking channels has become difficult. The chief of the Pakistan Software Houses Association, Zohaib Khan, and the IT Minister of Punjab, Dr. Arslan Khalid, has also criticized SBP for imposing unannounced restrictions.
Explanation of the Situation in Light of the Expert Opinion
Parvez Iftikhar, an international consultant on Telecom Policy and Regulation, said that due to the dollar shortage, the State Bank of Pakistan (SBP) has imposed several restrictions to prevent dollar outflow. He further added that Google Play services would remain available and are not being removed in Pakistan; however, users will not be able to pay for the apps using their mobile balance, but it can be made through credit and debit cards.
Also read: Google Play Store Services will no longer be Available in Pakistan as SBP halts Payment of $34m