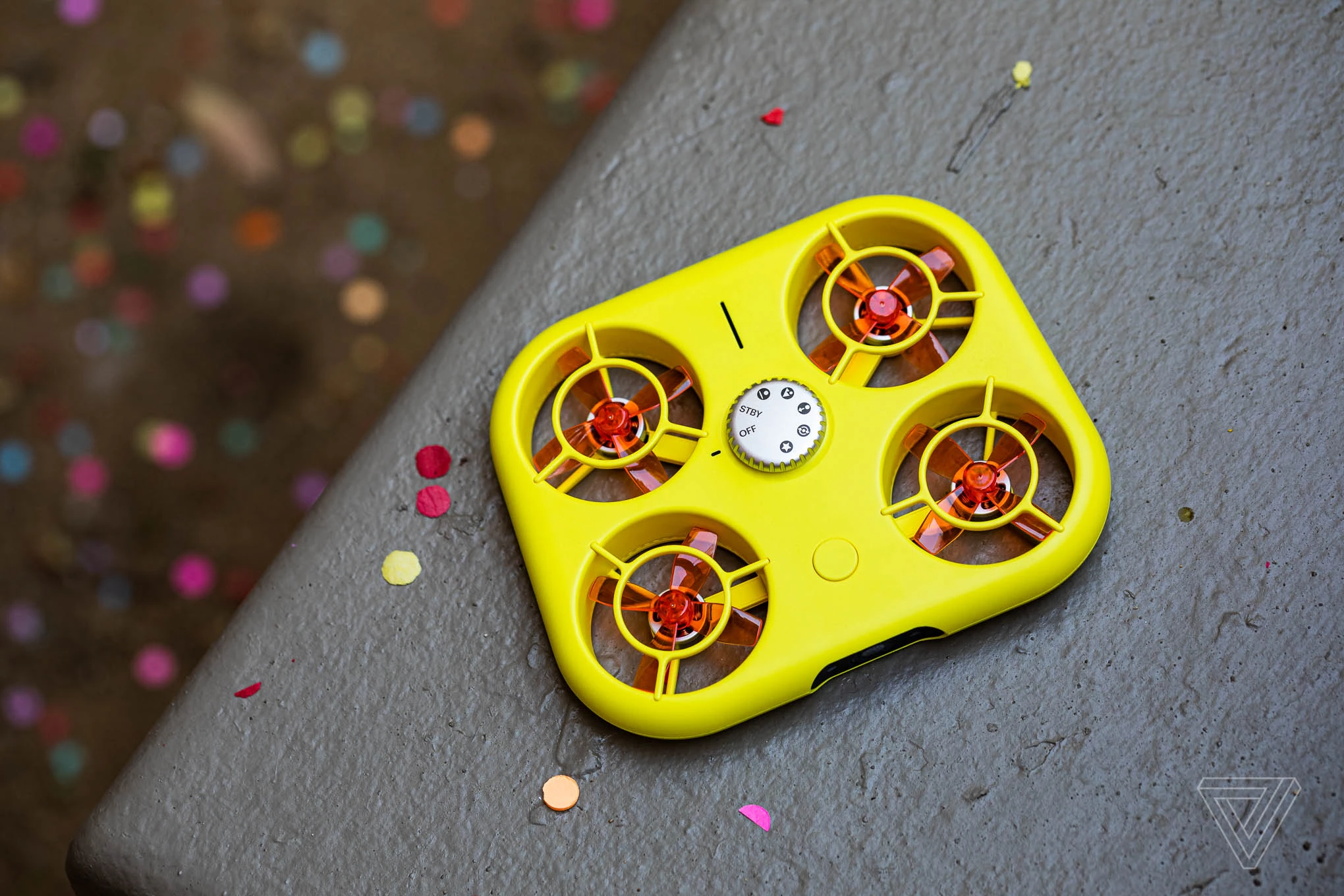 Snap announced its first drone camera, Pixy Drone – a tiny little yellow-colored pocket-sized drone. In the user's manual, Snap defined the drone as "a small smart drone with a camera and camera function." The Pixy drone costs $230 and for $20 more, you can buy a Pixy kit that comes with two extra batteries. A fully charged Pixy can complete between five and eight short flight paths before requiring a recharge, hence the batteries.
Snap's Pixy drone
The Pixy drone can hover in the air at a maximum height of 10 feet and it can be controlled from the Snapchat app itself. From the app you can instruct the Pixy drone to can hover, follow, or circle you, and it can capture photos or videos that will be wirelessly sent to your Snap memories, where Snap's signature AR filters and video effects can be applied.
The Pixy drone has a USB-C port, as well as a removable battery on the bottom. The drone is rectangular in shape and a camera-like dial sits on the top of the drone that looks a lot like a switch that can be used to shift camera modes. It is pertinent to mention here that the company is sharing just a limited number of units in the US and France while supplies last. Talking about the future the Snap's CEO said; "The goal is really just to get it in peoples' hands and have them play around with it and maybe we would make more with version two if people love the original product."
Snap's previous hardware efforts
Snap's previous hardware experiments include Spectacles and AR glasses. Spectacles are camera-fitted glasses that will record videos and send images to your app directly. Likewise, the AR glasses use AR effects, which Snap calls Lenses, which are projected by a pair of dual waveguide displays that sync with Snapchat on a paired mobile phone.
Read more: Facebook Rolls Out Smart Glasses Called Ray-Ban Stories