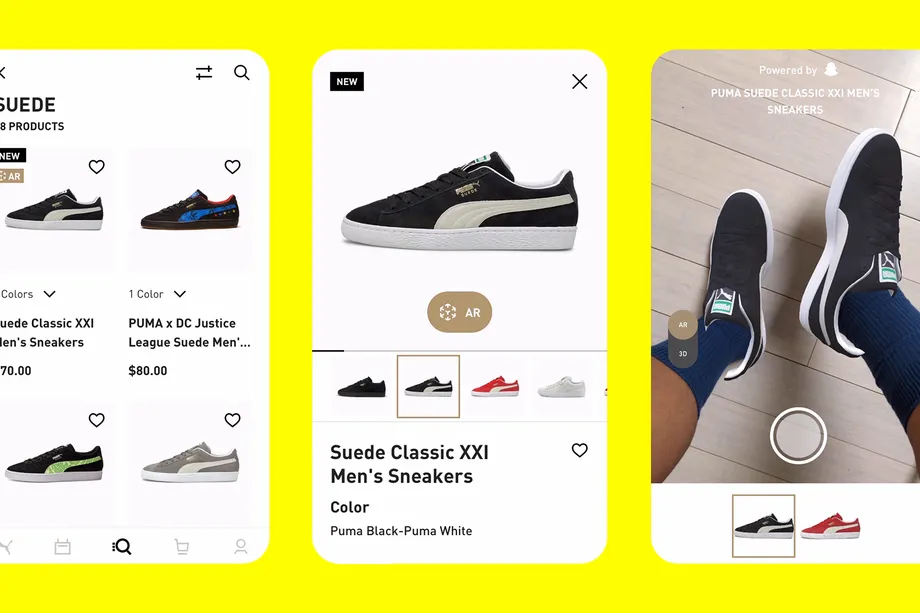 At Snap Partner Summit (2022), the company announced a Dress Up feature focused on its AR technology to aid with online shopping. Furthermore, Snap is launching tools that will allow retailers to integrate with Snapchat's AR shopping technology within their own websites and apps.
Snap explains that retailers will gain access to its new AR Image Processing technology in Snap's 3D asset manager, which the company said that it will make the augmented reality shopping experiences easier and faster. Through a web interface, brands will be able to select their product SKUs and then turn them into Shopping Lenses, allowing them to create new Lenses in seconds, and for no additional cost.
Dress Up feature to promote Snapchat's AR shopping technology
Snap mentioned that since January 2021, more than 250 million Snapchat users have engaged with AR shopping lenses more than 5 billion times. The Dress Up feature will put Snapchat's AR technology directly into retailers' own hands by enabling them to use Snap's AR try-on technology within their own mobile apps and websites.
While delivering the keynote, Snap CEO Evan Spiegel said; "Snapchat has changed a lot over the years, and our camera has become far more powerful – evolving from a way to communicate visually in a Snap into an augmented reality platform. On average, people interact with augmented reality Lenses on Snapchat 6 billion times per day, using computing in totally new ways through our Camera."
Puma is the first to use the technology
Puma, a fashion footwear brand, is the first global partner to use Snapchat's AR technology in its stores. The Dress Up feature will allow shoppers to virtually try on Puma's sneakers using the Camera Kit integration. To use the feature, the shoppers would simply point their phones at their feet to see the sneakers they're considering appear in an AR view.
Read more: Snapchat Brings AR Experience to Local Landmarks