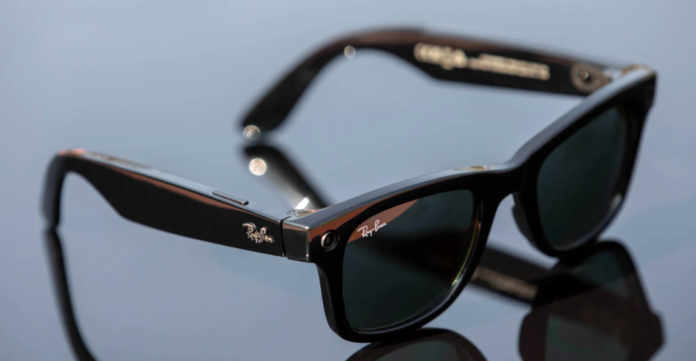 On Thursday morning, tech giant, Facebook announced its most-awaited product, the smart glasses called Ray-Ban Stories. Facebook has launched this product in collaboration with eyewear giant, EssilorLuxottica. The slender eye frames are some of the most low-profile yet available to customers and will enable users to click pictures and videos with the two embedded 5 MP cameras, listen to music with in-frame speakers and take phone calls. 
Today we're excited to launch @ray_ban Stories built with @Luxottica: Smart glasses that let you capture photos and video, share your adventures, and listen to music or take phone calls — so you can stay present with the world around you. // https://t.co/bwwTXaM9WI pic.twitter.com/TnV0Vb60RW

— [email protected] (@techatfacebook) September 9, 2021
Ray-Ban Stories to Operate through Facebook's Latest View App
For Ray-Ban Stories to perform full functionality, the smart glasses are needed to be connected to an iOS or Android device, though users can take and store hundreds of photos or dozens of videos on the smart glasses before transferring media files to their phones using Facebook's latest View app. The twin cameras will allow users to add 3D effects to their photos and videos once they upload them to the app.
Facebook's Smart Glasses Can Snap Pictures and Play Music
Users will be able to control the smart glasses with a pair of physical buttons including a "capture" button to record media and an on-off switch. A touchpad on the right arm of the glasses will enable users to perform functions like swiping to alter the volume or answering a phone call. An incorporated white LED will glow to indicate to the people around the wearer that a video is being recorded.
Read more: Twitter Launches Invite-Only Communities Similar to Facebook Groups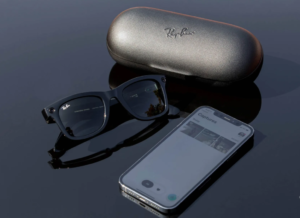 According to Facebook, Ray-Ban Stories is a stepping stone for its AR goals and an attempt to get users familiarized with the concept of high-tech glasses. "Ray-Ban Stories is an important step toward a future when phones are no longer a central part of our lives and you won't have to choose between interacting with a device or interacting with the world around you," CEO Mark Zuckerberg says in a launch video for the product.
Throwing Pillows at Mark Zuckerberg Looks Fun
The unsettling face camera on smart glasses is sure to make waves down the line for all kinds of privacy misfortunes, however, the smart glasses succeeded to grab the attention of Twitter CEO Jack Dorsey for another reason entirely: A pair recorded a first-person view of someone throwing things at Mark Zuckerberg.
Moreover, as Dorsey wrote on Thursday, that sure looks like a good time. "Throwing pillows of various sizes at Mark Zuckerberg looks fun," he observed. The said video in question, probably filmed by Facebook's Ray-Ban Stories and shared by Facebook's Reality Labs vice president Andrew Bosworth, presents the execs laughing it up as Bosworth repeatedly throws pillows at his boss.
Throwing pillows of various sizes at Mark Zuckerberg looks fun https://t.co/fJdKbuYymv

— jack⚡️ (@jack) September 9, 2021
Source: TechCrunch