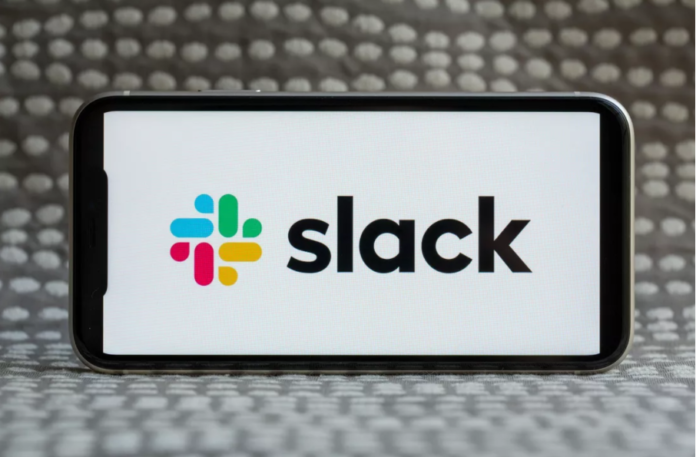 Slack, a widely-used messaging platform, was down for many users on the first Monday of 2021 as many employees around the world returned to work and school after the holidays.
It's the latest tech glitch to show how disruptive technical difficulties can be when millions of people are depending on just a few services to work and go to school from home during the coronavirus pandemic.
Services like Slack, alongside others like Zoom, Microsoft Teams, and Google Services, have become vital pieces of infrastructure as more people work from home during the Covid-19 pandemic. Software giant Salesforce recently announced its intention to acquire Slack in a $28 billion deal. The acquisition will allow Salesforce to more forcefully compete with one of its largest rivals, Microsoft.      
"Customers may have trouble loading channels or connect to Slack at this time," the company wrote at 10:14 ET Monday morning. "Our team is investigating and we'll follow up with more information as soon as we have it. We apologize for any disruption caused."
An update at 3:12 PM ET indicated that most of the problems were resolved and the platform was functioning normally, but that some Google and Outlook calendar integrations and email notifications were still not working as expected. "We're working to resolve this issue, and we're sorry for the trouble," the company said.
Internet service outages are not uncommon, and are usually resolved relatively swiftly, and are only rarely the result of hacking or another intentional mischief. Google services went down briefly in December, with people in several countries briefly unable to access their Gmail accounts, watch YouTube videos, or get to their online documents during an outage on a Monday. In August, Zoom went down briefly just as students were beginning the school year at home. And in September, Microsoft services had an outage that lasted for five hours.
Source: The Verge
Read more: Business tycoon Jack Ma, suspected missing after calling for economic reforms