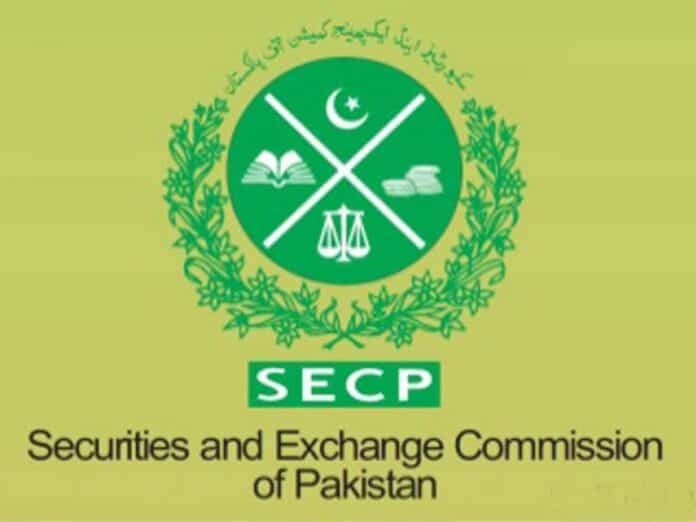 In order to boost the ease of conducting business and digitalization, the Securities and Exchange Commission of Pakistan (SECP) has rolled out a portal for prompt bank account opening of newly enrolled firms.
Since the time of its launch, around 16 banks have registered on the portal, to obtain real-time access to legal documents of businesses. These comprise Askari Bank, Bank Alfalah, Bank Al-Habib, Finca Microfinance Bank, Industrial, and Commercial Bank of China Limited (ICBC), Khushhali Microfinance Bank, NRSP Microfinance Bank, Pair Investment Company, Pakistan Mortgage Refinance Company, Sindh Bank, SME Bank Ltd, Soneri Bank, Standard Chartered Bank Pakistan, Summit Bank, Telenor Microfinance Bank, and The Bank of Punjab.
Read more: Reforms by SECP led to the registration of 2,257 new companies
Moreover, the online portal presents banks instantaneous access to legal records of companies, therefore, allowing them to register corporate accounts without endeavoring for physically verified copies of statutory documents, as stated in a recent press release.
Using this portal, the banks of the country can access and check an organization's information straight from SECP's records.
The online accessibility of legal records will lessen the turn-around-time for the enrollment of a corporate bank account or for using other banking services.
Contrastingly, it will help banks in conducting due diligence of their corporate clients, for account enrollment and other services.
Read more: A sustained recovery, as SBP records the current account surplus of $881 million
Any bank present in the country can access the portal by appealing to the SECP for creating their user accounts. Initially, this service is being launched for private limited, public limited, and businesses created for not-for-profit objectives. In due time, information of international corporations and limited liability partnerships will also be combined and made accessible.
The SECP is further deciding to suspend the issuance of attested actual copies in physical form. Therefore, the banks will only be able to obtain SECP's records by using this online portal.
Source: Brecorder