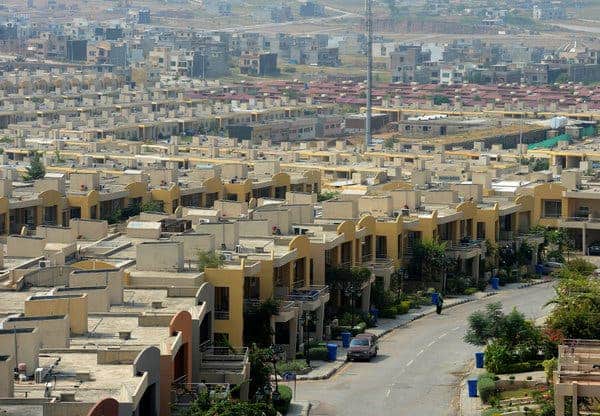 The State Bank of Pakistan (SBP) on Thursday declared major changes in the low-cost housing scheme to promote its outreach by lessening the interest rate to three and five percent while raising the amount to Rs10 million for borrowers.
The scheme had distributed the possible borrowers into three tiers. Presently, Tier 0 has been added to the scheme to expedite the assistance of microfinance banks (MFBs) under the scheme for disbursement of investment of up to Rs2 million per housing unit. This Tier will be comprising of MFBs either utilizing their own funds or banks will be lending to MFBs for onward lending to low-income borrowers of housing finance.
This convenience is being presented with the organizational support of the Naya Pakistan Housing and Development Authority (NAPHDA) and executed by the SBP through banks.
"This will help to reduce the burden of installments on low-income strata of applicants under NAPHDA projects even more," stated the SBP.
Read more: A sustained recovery, as SBP records the current account surplus of $881 million
"Under Tier 2 and Tier 3 of the scheme, keeping in view the limited supply of eligible housing units especially during the initial years, the requirement of maximum one-year-old housing unit has been waived till March 31, 2023," said the SBP. Therefore, people can purchase old houses which could be bought at cheaper rates.
Moreover, the limitation on the first transfer of housing units and the highest value of housing units have also been withdrawn, according to SBP.
The State Bank has further stated that the maximum covered area for apartments has also been raised, however, the covered area restriction has been withdrawn in the case of land-based housing units.
In addition to it, the maximum permitted funding has also been doubled from Rs.3 million to Rs.6 million under Tier 2 and from Rs.5 million to Rs.10 million under Tier 3, as per the details released from SBP.
Furthermore, the lowest qualified tenor of housing finance under the scheme has been reduced to five years from the existing 10 years. This amendment will help the people who are seeking to avail shorter-term financing.
The amended scheme is expected to make access to housing finance much more relaxed for a large number of families who currently do not own a house.