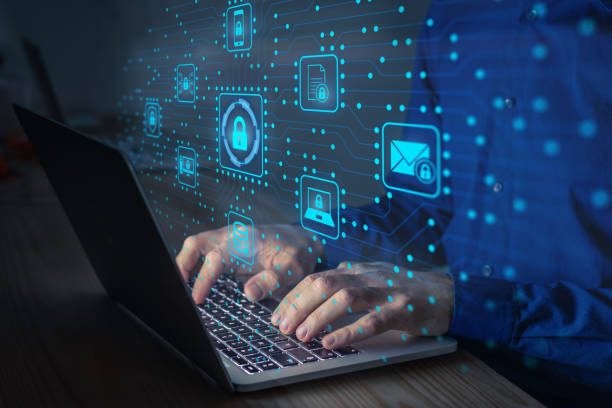 According to the Financial Stability Review 2021 published by the State bank of Pakistan, the central bank is working to establish a specialized team, Computer Emergency Response Team, to curb the cyberattacks and online financial frauds in the financial sector. It said; "FIs are facing rising cyberattacks with an increasing sophistication level. As such, FIs need to have robust cybersecurity measures and controls in place and constantly monitor and upgrade these protocols in order to cope with various types of cyber incidents." 
Computer Emergency Response Team (FinCert) to curb cyberattacks
SBP said that it will set up Computer Emergency Response Team (FinCert) under the mandate of National Cyber Security Policy 2021 by the Ministry of Information Technology and Telecommunication, to improve the flow of information between the stakeholders as it needs to be robust and real-time so that cyberattacks can be responded in an effective manner. The report reads; 'Cyberattack on any one FI has the implication for the rest of
the system, it is imperative that the industry as a whole put their resources for combating such attacks."
In this regard, the banking watchdog has already issued instructions along with standardized formats to financial institutions to collect information on digital banking frauds or attempted frauds through call centers. The report also noted that international collaboration is of immense importance in countering the risks arising from cyber-attacks as these attacks are mostly global in nature and collaboration among states, regulatory and supervisory authorities, law enforcement agencies, and FIs is vital for effectively managing and mitigating the risks arising from the attacks.
Read more: SBP Issues Mobile Application Security Guidelines to Banks and DFIs to Curb Cybercrimes
Cyberattacks surged during the pandemic
According to the financial report, cybersecurity has emerged as one of the leading concerns also in Pakistan. Besides an increase in the instances of cyber frauds, there have also been large scale cyber-attacks on some of the state institutions and banks. The FIs are seeing a rapid rise in cyberattacks over the years as they have increasingly employed technology to improve their business operations. SBP has taken several policy and regulatory measures to protect itself, the financial market infrastructure, FIs, and its customers from cyber threats. These measures aim to improve overall governance arrangements in FIs and at the service providers' end that provides IT services to FIs, strengthen the operational resilience in SBP itself and the FIs regulates, and promote a culture of collaboration and coordination in the industry to respond to cyber threats in real-time.