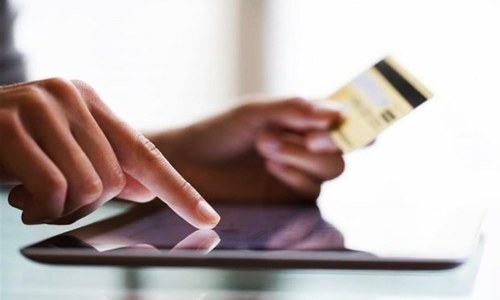 The State Bank of Pakistan (SBP) has made it compulsory for all banks and microfinance banks to digitize corporate payments and receipts for corporate customers. For the rapid digitization of the commercial sector, the central bank has been issuing directions from time to time and as an outcome of its constant efforts, digital payments during the last couple of years have grown manifold.
It is Compulsory for Regulated Entities to Digitize Corporate Payments
"Towards digitization of payments and receipts in the corporate sector, the SBP has now made it mandatory for its regulated entities (REs) including banks, microfinance banks, payment system operators and payment system providers to digitize corporate payments of their corporate clients to enable businesses for sending and receiving their payments," announced a circular issued by the SBP on Friday.
Read more: SBP Makes Biometric Verification Compulsory for Purchasing $500 or Above
Moreover, the SBP circular also informed that in order to track the progress of implementation of the directions to digitize corporate payments, the SBP has prompted banks to present a roadmap of executing these measures within 30 days. "Banks are also required to submit quarterly progress reports to the SBP on the number of businesses facilitated for digitization of their payments and receipts," it added.
Furthermore, in a recent circular, the SBP has asked its REs to facilitate their institutional customers including corporations, companies, and partnerships for producing large value payments through digital courses.
The Regulated Entities Are Expected to Create Online Portals and Platforms for Digital Payments
In addition for the banks to digitize corporate payments, according to the latest circular, regulated entities are also now expected to extend online portals and platforms for digital payments and receipts of corporate including online interbank fund transfer services, online bill, invoice sharing, and payment services like Over-the-Counter (OTC) digital payments services or facilities, card payments using Point of Sale (POS) terminals, mobile devices, ATMs, kiosk or any other digital payments enabled device.
Source: Mashable