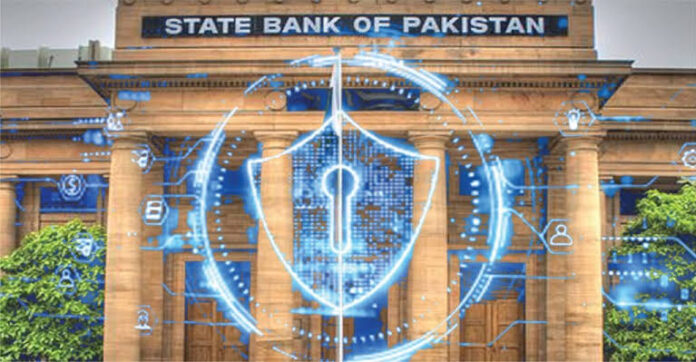 The State Bank of Pakistan, SBP, invested $100M in the cybersecurity system. According to a notice sent to the Pakistan Stock Exchange, the SBP awarded a contract in the information technology (IT) and cyber security domain to Supernet Limited – a subsidiary of Telecard Limited. The notice reads, "This contract involves supply, installation, maintenance and technical support of next-generation Intrusion Detection and Protection Systems (IDPS) to secure the SBP's infrastructure from Advanced Persistent Threats."
SBP invested $100M to strengthen the feeble cybersecurity infrastructure
Telecard Limited is a premium enterprise solutions provider that offers a wide range of telecommunication and ICT/technology products and solutions across all the business segments. SBP invested $100M in a cybersecurity system that will protect the SBP network from viruses and other dangerous elements, along with creating a second layer defence to its security network.
Read more: Federal Cabinet approves National Cybersecurity Policy 2021
About the cybersecurity system, the IDPS; "It will protect the SBP systems from unknown threats originating against any of the SBP system, application and hardware, and will help the central bank with remedial measures if and when malicious behaviour is detected. It will operate by scanning all network traffic on SBP's gateways, detecting and protecting against threats like denial of service, distributed denial of service, worms and viruses, additionally creating a second layer of defence to the security framework."
Statement from Governor Dr Reza Baqi
Talking to a conference titled "Cyber Security in the Era of Digitalisation: Regulatory Perspective", the Governor of State Bank of Pakistan, Dr Reza Baqir, highlighted the challenges and issues banks face related to cyber security. He asked policymakers and regulators to stay vigilant and develop befitting policy measures to address the risks emerging from technological disruptions.
A Moscow-based anti-fraud firm, the Group IB, said nine Pakistani banks, including BankIslami, Habib Bank, JS Bank, Faysal Bank, Soneri Bank, Bank of Punjab, Bank Alfalah, Silkbank, and MCB Bank, had witnessed abnormal transactions. Following the incident, the SBP issued directions to all banks to facilitate arrangements to ensure the security of all payment cards in the country and monitor, on a real-time basis, the usage activity of their cards, especially overseas transactions.
Source: Express Tribune