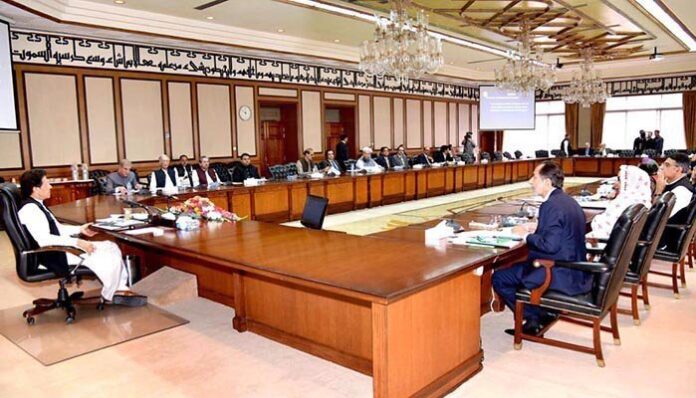 Minister for Information and Broadcasting Fawad Chaudhry on Tuesday said the Federal Cabinet had passed the first-ever cybersecurity policy to refine national security amidst the imminent danger of cyberwar spreading across the world.
Minister for Information Technology Ameen-ul-Haq informed that a cyber governance policy committee has been set up under the policy, and the committee will work on policy implementation, oversight, and strategy. A budget of Rs. 1.92 billion has been allocated for the national level response team that will be equipped with specialists and modern tools to help ensure cybersecurity.
Read more: Cabinet is likely to pass Pakistans first National Cybersecurity Policy 2021 today
He lauded the officials and experts of the Ministry of Information Technology for developing the most crucial policy over a short period. He said the major purpose of the policy is to ensure the safety of online data and information of citizens, public and private commodities.
The minister further stated that the public and private institutions will be bound by data, services, ICT products, and systems cyber policy, adding that the cyber-attack on any Pakistani organization would be deemed as an attack on national integrity.
The policy calls upon the information technology ministry to train cybersecurity professionals through campaigns, skill advancement, and coaching programs. It also calls upon all the stakeholders to improvise information-sharing mechanisms to protect against cyberattacks at all levels, assure cybercrime monitoring, electronic identification, and security and provide the organizations with the basic policies and support for the protection of online privacy.
The development comes days after it was uncovered that India targeted a phone which was earlier in PM Imran's use, through the Pegasus spyware. Various eminent Pakistani officials were targeted by this malware.
To further strengthen the cybersecurity infrastructure, the IT ministry of Pakistan created its messaging app, Beep, that will enable government employees to send documents, messages, photos, and video/voice conferencing without having to worry about security.
The vision of cybersecurity policy is to formulate safe and resilient cyber systems or networks for national cybersecurity and to mitigate cyber threats the country faces today. The National Cyber Security Policy 2021 is subjected to inclusive review after every three years, depending on the emerging global cyber trends and technological advancements by the related organization.