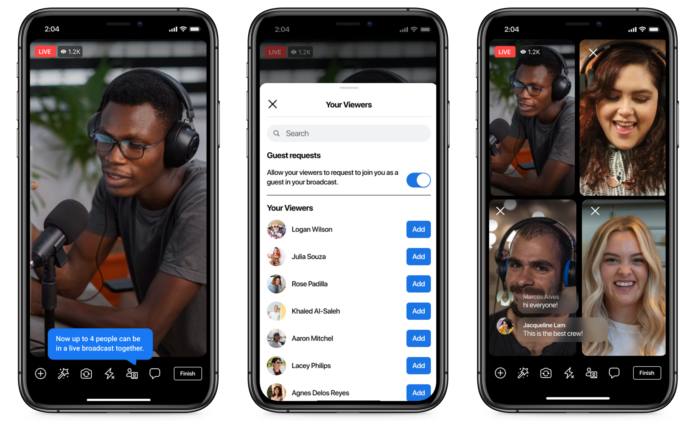 Meta has announced a series of Facebook live features for its creators. The CEO of Meta, Mark Zuckerberg, yesterday posted about the latest Facebook live features and teased some new updates that would be coming soon later in the week.
Read more: Facebook Launches Professional Profiles to Help Creators
The new Facebook Live features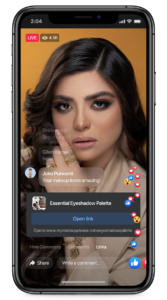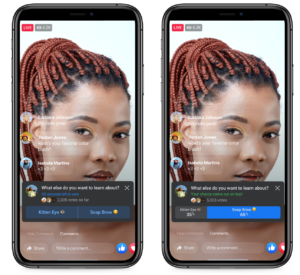 As reported by Tech Crunch, the recent Facebook live features will allow creators to engage with fans during their live broadcasts.  New features like Polls, support for four-person co-broadcasting via the "Live With" feature, new commenting features, a new post format, support for adding links to broadcasts and "Live in Stories," which allows creators to share their live streams directly to Facebook Stories to improve their chances of discovery.
Meta wrote, "Among the new features announced today, one of the most requested is Featured Links. This will allow creators to add website links to their live broadcasts, which can point fans to things like personal blogs, donation opportunities, shopping sites and more. Creators will be able to add multiple links to a broadcast that viewers can visit without leaving the live video." Additionally, changes have been made to the comments section; whenever a creator comment on public posts, a follow button may appear by their name, and posts they comment on may also appear in the feeds of their followers.
Another feature users have been asking for, especially small creators that don't have a contact within Meta is the ability to talk to someone within the company to help with questions about the Facebook or Instagram apps. The company said, "Creators can access a dedicated creator support site when logged in through Facebook. There, they can chat live with a support agent for help on various issues ranging from the status of a pay-out to questions about a new feature like Reels."
The spotlight conversations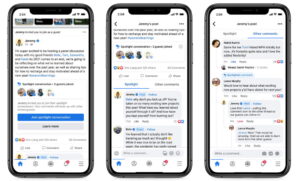 Meta is testing a new post format, Spotlight Conversations, where creators invite guests to participate in a text-based discussion. Spotlight Conversations will appear as posts with two separate comment sections: one for the creator and guests and people following along. Another feature being tested is a deep-dive experience showing people content they may have missed from creators they follow directly in their News Feeds, as well as giving creators the option to cross-post feed posts from Facebook to Instagram.
Source: Tech Crunch