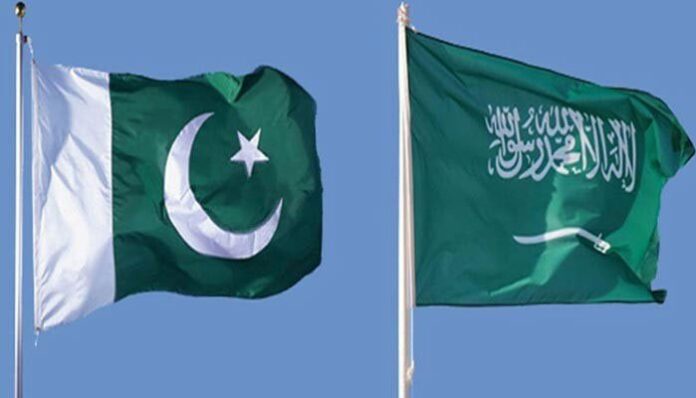 Saudi Arabia's strategic interest in exploring investment opportunities across various sectors in Pakistan has taken a prominent turn, with a particular focus on the burgeoning tech industry. The alignment of Saudi interests in the Pakistani tech industry promises to promote innovation, economic growth, and deeper diplomatic ties between the two nations.
Pakistani Tech Industry Is a Hub of Untapped Potential: Saudi Delegation
A notable Saudi delegation, led by Deputy Foreign Minister Waleed Al-Khuraiji, embarked on a visit to Pakistan, highlighting their keen interest in investing in multiple sectors, including technology. This visit marked an important milestone as Saudi Arabia became the first friendly nation to utilize the Special Investment Facilitation Council (SIFC) platform to promote foreign investments. This underscores the Kingdom's commitment to boosting solid bilateral relations through economic collaboration.
During the visit, extensive discussions took place between the Saudi delegation and Pakistani counterparts regarding potential developmental projects. Saudi Arabia's representatives showcased their proposals for investments across various sectors in Pakistan, demonstrating a shared vision for bilateral cooperation. This dialogue emphasizes their commitment to mutual growth and highlights the potential for collaborative endeavors in the tech domain.
Transformative Partnership in Tech
The burgeoning relationship between Saudi Arabia and Pakistan in the technology sector holds immense promise for both nations. Saudi Arabia's proactive interest in Pakistan's tech landscape highlights the recognition of the country's untapped potential and rapidly expanding IT ecosystem; this partnership envisions collaborative efforts in innovation, knowledge sharing, research and development, and investments.
Saudi Arabia's Vision 2030 plan, aimed at diversifying its economy and boosting technology and innovation, further reinforces its dedication to this partnership. Leveraging Pakistan's talent pool and innovation ecosystem, Saudi Arabia aims to enhance its technological capabilities while providing Pakistan access to resources, markets, and growth opportunities.
A Path to Economic Advancement and Diplomatic Strength
The alignment of Saudi Arabia and Pakistan's technological interests presents a unique opportunity to redefine economic landscapes and strengthen diplomatic ties. Collaborative initiatives such as joint participation in tech forums, innovation challenges, and cross-border incubators have the potential to propel both nations to global recognition in the tech sphere. Beyond economic advancement, this partnership is aimed at promoting cultural exchange and mutual understanding between Saudi Arabia and Pakistan. The ongoing investment in Pakistan's tech sector showcases how international cooperation can drive innovation, economic prosperity, and diplomatic rapport.
Also read: Saudi Arabia Introduces E-Visa for Pakistani Travelers