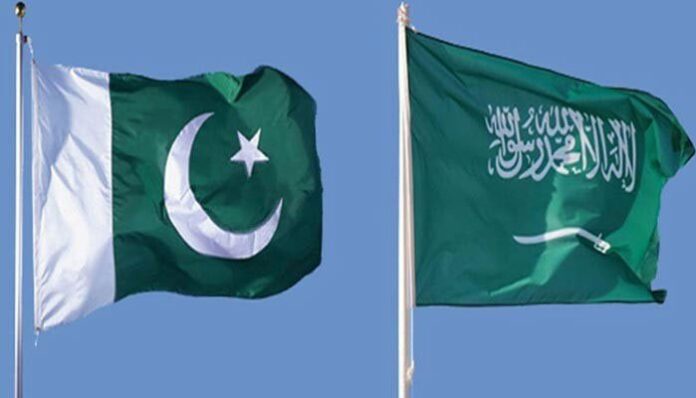 Saudi Arabia's Foreign Ministry has introduced electronic visas (e-visas) in several countries, including Pakistan. Saudi Arabia's E-Visa for Pakistan marks a substantial effort in the country's endeavors to modernize consular services and attract more tourists and businesses. The new e-visa system utilizes QR codes and is now operational in twelve countries, making travel to Saudi Arabia more accessible and efficient for Pakistani travelers.
A Digital Revolution: Saudi Arabia's E-Visa for Pakistan
The Saudi General Aviation Authority officially unveiled the introduction of e-visas, representing a major shift in the traditional visa application process. With the implementation of this electronic system, travelers from Pakistan can now apply for visas online, saving time and effort that was previously required for manual applications at consular offices.
The utilization of QR codes streamlines the verification process and enhances security measures. The digital nature of e-visas ensures that travelers receive their visa approvals promptly, leading to smoother travel preparations. This initiative aligns with Saudi Arabia's commitment to improving consular services and welcoming foreign visitors with a more convenient and user-friendly approach.
Enhancing Tourism and Business Opportunities
Saudi Arabia's recent visa reforms are part of a broader initiative to promote tourism and attract international businesses. By simplifying the visa application process and making the rules more flexible, the country strives to entice a larger influx of tourists and investors. The move comes as Saudi Arabia continues to diversify its economy and reduce its reliance on oil revenues.
The implementation of e-visas in multiple countries, including Pakistan, signifies the nation's commitment to embracing modern technology to facilitate travel and foster stronger international relations. Additionally, there are talks about the possibility of a unified visa system, similar to the Schengen model, among the Gulf Cooperation Council (GCC) countries, which could further enhance travel and business opportunities in the region.
Also read: Pakistan Receives $2 Billion Boost as Saudi Arabia Extends Financial Support