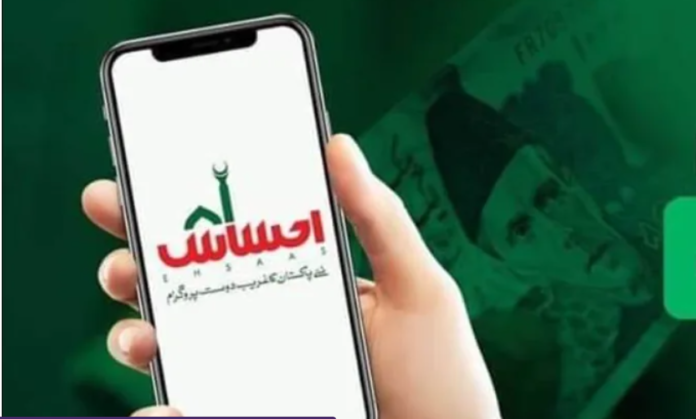 On Friday, Sania Nishtar announced the inauguration of the 'Ehsaas 8171 web portal', a service for welfare program's beneficiaries to check their status, continuing the government's point-person on poverty alleviation. "The Ehsaas survey in the country is 99.5% complete, and enrollment of new Ehsaas beneficiaries based on the survey has commenced," Sania said during a press interview in the Battagram region of Khyber-Pakhtunkhwa.
She further stated that Ehsaas has launched the 'Ehsaas 8171 web portal' so that beneficiaries can check their status and collect cash if qualified. "In the interest of transparency, the final election results of Ehsaas survey have been announced on the portal after determining eligibility through data analytics and rule-based procedures," she added.
Beneficiaries Can Verify Their Acceptability Using the Ehsaas 8171 Web Portal
The special assistant to the PM on poverty alleviation and social protection also stated that families who have been recorded through the survey can now effortlessly check their acceptability status under Ehsaas Kafaalat and Ehsaas Emergency Cash-II by entering their survey token or CNIC number on the Ehsaas Web Portal. If qualified, they can collect their cash from the nearest Ehsaas payment stations.
Read more: PM inaugurates 'Ehsaas Saving Wallets' initiative for the financial inclusion of women
Ehsaas web portal is ehsaastracking.pass.gov.pk and families are rejected or added in the Ehsaas cash transfers according to the details gathered in the survey, as per the official handout.
More Than 12 Million Households Are Supported Through Ehsaas Programs
Furthermore, the Ehsaas registration desks have been inaugurated at the tehsil level nationwide to help homes, who could not participate in the survey for some reason. They can self-register themselves by reaching out to the Ehsaas registration desks. "This year 12 million deserving households are being paid Ehsaas cash grants based on Ehsaas survey," it read.
Furthermore, during the day, Sania also visited a payment station in the Chappalgram area of Battagram to observe Ehsaas cash disbursements. She met with recipients who were withdrawing Ehsaas cash with acceptability notices in their hands and 8171 messages on cell phones. She further guided them about the Ehsaas advantages for qualified families, especially the entitlement of their school or college-going kids aged 4-22 under Ehsaas Education Stipends.
Source: Express Tribune