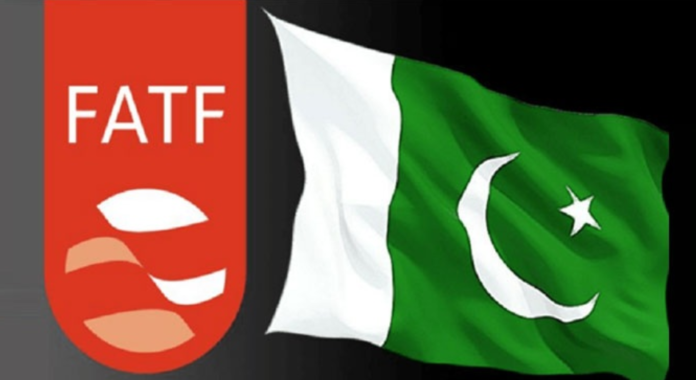 The Federal Board of Revenue (FBR) has developed an app consisting of the data of proscribed terrorists in order to trace suspicious real estate transactions in the country. The development of the app complies with the conditions of the Financial Action Task Force (FATF), as stated in a conversation by the President Real Estate Consultants Association, Ahsan Malik.
FBR App to Track Real Estate Transactions
The said app of FBR has information on nearly 4,500 terrorists of proscribed outfits. "This Application has been prepared for the real estate agents. This App will help to curb the suspicious property transactions from the banned organizations," Ahsan Malik said. Moreover, the representatives and contractors of real estate transactions will be expected to review the credentials of suggested purchasers and sellers of properties before a transaction in an attempt to prevent proscribed rebels from performing property dealings.
Read more: Rafay Baloch Makes Shocking Claims Regarding FBR Cyber-Attack
In addition to this, the name and CNIC numbers of considered buyers match with any of the terrorists, a Suspicious Transaction Report (STR) will be created. "If the name and CNIC numbers of prospective buyer or seller match with a terrorist- a Suspicious Transaction Report (STR) will be generated," Malik said. "If the name of the buyer or seller is not in the list, there will be no issue for carrying out real estate transactions," he said. "We are working with the FBR to enforce this FATF condition," he added.
Moreover, the real estate brokers will manage the records of both sellers and buyers. The FBR has explicitly outlined the reporting obligations and purposes of the developers or builders recorded as Designated Non-Financial Business and Professions (DNFBPs).
Read more: FBR's Taxpayers' Database Fully Restored After the Massive Cyber-Attack
The App to Include Data of 4500 Outlawed Personalities
Furthermore, the FBR app will upload the designated requirements for developers and builders registered as DNFBPs. Each developer and builder will have to explore the proposed buyer or seller's name in the list presented by the United Nations that includes the names of 4,500 outlawed personalities.
If the name of the buyer/seller is not on the list, there will be no problem with carrying out transactions. Though, if any of the names appear in the list, the developer and builder will have to instantly create STRs for informing the concerned officials.