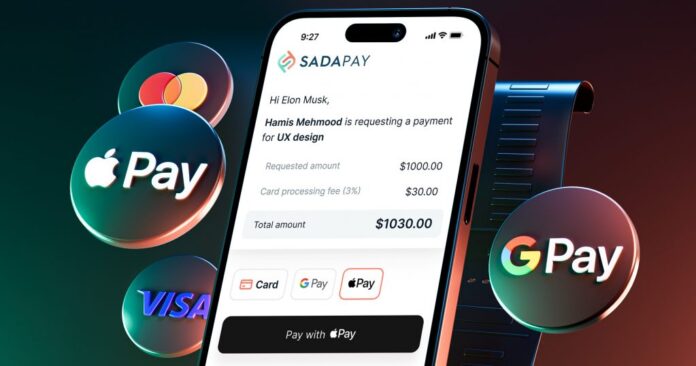 SadaPay, the fintech pioneer that earlier this year launched a freelancer-centric business account, SadaBiz, has rolled out a new feature. SadaPay is now enabling its users to accept payments through Apple Pay and Google Pay, a giant in the digital payment world. This announcement, made during SadaPay's inaugural SadaSummit, signals a remarkable leap for Pakistani freelancers, making the acceptance of international payments smoother than ever.
SadaPay Empowers Pakistani Freelancers by Introducing SadaBiz
The event, SadaSummit, saw the convergence of IT industry veterans, freelancing ecosystem thought leaders and early SadaBiz adopters. It was not just an announcement but a strategic step towards solidifying Pakistan's position as a global freelancing hub; this move allows Pakistani freelancers to tap into Apple Pay's extensive user base, which surpasses PayPal with 550 million users. Moreover, the volume of payments through Apple Pay, four times greater than PayPal, continues to grow at an exponential rate.
Through the SadaBiz app, freelancers can easily generate and share direct payment links with clients via platforms like WhatsApp or email, streamlining the payment process. Brandon Timinsky, CEO at SadaPay, expressed the significance of this momentous occasion, recognizing it as a vital step towards unlocking opportunities for Pakistan's skilled youth and remitting crucial foreign exchange into the country.
Bridging the Payment Gap with Google and Apple Pay
SadaPay's commitment to addressing the long-standing challenges faced by Pakistani freelancers in receiving payments from international clients is emphasized by its decision to accept Google Pay. As an increasingly popular global payment platform, Google Pay offers another avenue for seamless transactions. It fills the void left by international payment companies, which historically overlooked the Pakistani market. With SadaPay, over 700 million devices globally can now use Apple Pay or Google Pay, simplifying cross-border financial interactions.
SadaPay's commitment goes beyond providing payment solutions. Their free platform, SadaSchool, offers comprehensive Masterclasses that guide freelancers from novice to expert levels. A dedicated Discord community fosters peer support and mentorship, connecting freelancers with thought leaders and experts in fields such as graphic design, copywriting, programming, and other high-income skills.
Also read: Google Empowers Google Assistant with Bard Generative AI