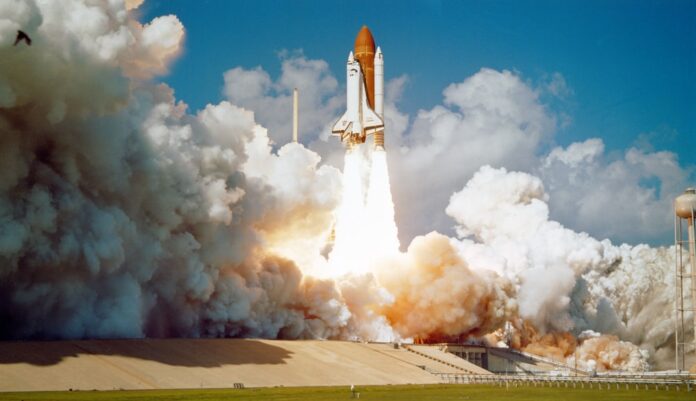 As the US continues to impose sanctions on Roscosmos, Russia's space agency has announced to cease Rocket-Engine deliveries to the US. The agency's head Dmitry Rogozin said; "Let them fly on something else, their broomsticks, I don't know what. Fortunately, we can do better than broomsticks."
Read more: Russian Authorities Block Twitter Services Amid Ukraine Crisis
Russia's decision to cease Rocket-Engine deliveries will affect space operations in the US
The decision of ceasing Rocket-Engine deliveries will primarily affect two companies in the US; the United Launch Alliance, which is the primary launch provider for NASA and the US Department of Defense, and Northrop Grumman, which launches cargo to the International Space Station for NASA. Both companies rely on Russian rocket engines made by NPO Energomash to launch their vehicles to space.
According to Rogozin, Russia has delivered a total of 122 RD-180 engines to the U.S. since the 1990s, of which 98 have been used to power Atlas launch vehicles. In addition, Roscosmos will also stop servicing rocket engines it had previously delivered to the U.S., Rogozin said, adding that the U.S. still had 24 engines that would now be left without Russian technical assistance.
Russian Space Agency suspends cooperation at the European launch facility
The head of the agency, Dmitry Rogozin, said that Russia is suspending cooperation with Europe on launches from the Kourou cosmodrome and is recalling its employees from French Guiana in response to sanctions imposed by the European Union. Rozgin wrote on its Telegram channel; "In response to EU sanctions against our enterprises, Roscosmos is suspending cooperation with European partners in organizing space launches from the Kourou cosmodrome and is recalling its technical personnel, including the combined launch crew, from French Guiana." The Russian Defense Ministry has made it clear that the special operation is targeting Ukrainian military infrastructure only and the civilian population is not in danger.
Source: Tech Crunch