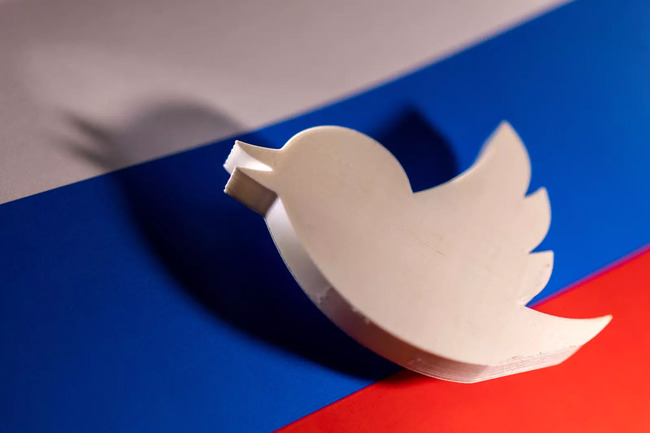 As the Ukraine invasion escalates day by day, Russia has blocked Twitter services in an obvious effort to suppress the flow of information amid the Ukraine crisis, according to a report from the internet monitoring group NetBlocks. On Saturday morning, NetBlocks observed failed or heavily throttled connections across every prominent Russian telecom provider, including Rostelecom, MTS, Beeline, and MegaFon amid Ukraine crisis. 
We believe people should have free and open access to the Internet, which is particularly important during times of crisis. https://t.co/xnm4xtzpKd

— Twitter Public Policy (@Policy) February 26, 2022
Russia Blocks Twitter Services as Ukraine Invasion Escalates
Russians are still able to access Twitter services through VPN, but direct connections are restricted. News people on the ground in Russia have confirmed the blocking of Twitter services. A BBC reporter defined access as "severely restricted," stating "this message got through, but took a while." The reason behind the restrictions on Twitter services is unclear but comes during a broader crackdown on social media platforms in the country. 
Friday night, Russia declared a new block on Facebook after the platform removed the accounts of four state-run media organizations, a move the government defined as a violation of "the rights and freedoms of Russian citizens." "We're aware that Twitter services are being restricted for some people in Russia and are working to keep our service safe and accessible," Twitter said in a tweet. 
Nearly 198 Ukrainians have Been Killed in the Attacks 
Fighting continues to be heated across Ukraine as Russian forces focus their attack on the capital city Kyiv. As of Saturday, the capital remained in the hands of the Ukrainian government. According to the country's health minister, 198 Ukrainians have been killed in the fighting and over 1,000 have been wounded. Russian national media has presented a heavily sanitized version of the dispute, focused primarily on the predicament of refugees from the Eastern Donbas province.
Internet access in Ukraine itself remains active and Twitter has not been blocked in the country itself. Some analysts have raised concerns that Russian forces could seize telecom infrastructure and institute an internet blackout as the conflict amplifies, but so far outages have been irregular and localized around Kharkiv.
Read more: Elon Musk Activates Starlink Internet Services in Ukraine
Source: The Verge