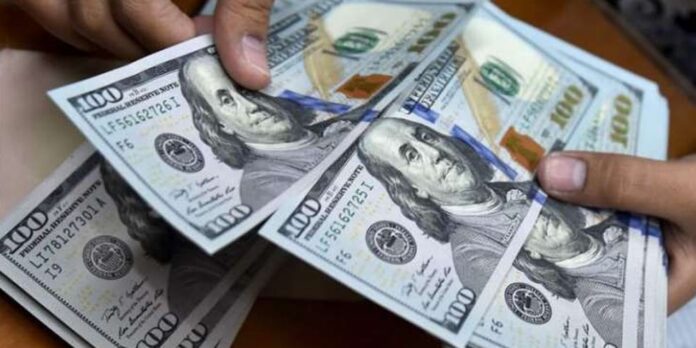 The Pakistani rupee has demonstrated remarkable resilience against the US Dollar, experiencing a notable upswing in just five days. This rapid surge in the value of the rupee against the US dollar has garnered attention, and it's imperative to debate on the factors and implications behind this sudden shift.
Rupee Gains Against US Dollar in the Interbank Market
The Pakistani rupee's upward trajectory against the US Dollar has been nothing short of impressive. Starting at 305 in the interbank market, it gained ground, rising to 303 by noon on 8th September; this bullish trend continued throughout the day, reaching as high as 302.95 at the close. Notably, this marks an appreciation of 0.66 percent and a gain of approximately Rs. 1.99 against the dollar in just one day.
This surge can be attributed to various factors, including market sentiment, trading dynamics, and government policies. The recent caretaker government's measures seem to have positively impacted the rupee's performance, with the USD losing Rs. 13.61 since their assumption of power.
Shrinking Gap Between Interbank and Open Market
One of the developments accompanying the rupee's gain is the shrinking gap between interbank and open market rates, which has reduced by roughly Rs. 35 in a single week. This convergence has led to a surge of sellers eager to capitalize on the favorable exchange rates. While optimism prevails, anxiety about potential fluctuations in the future lingers, possibly pushing the rupee below 310 once again.
Government actions, such as the crackdown on the black market, have played a role in stabilizing exchange rates. The recent structural reforms introduced by the State Bank of Pakistan (SBP) in the Exchange Companies sector, including increased capital requirements, demonstrate a commitment to maintaining a stable currency.
Also read: Pakistani Crypto Investors Find Refuge in Cryptocurrencies Amid Rupee's Decline