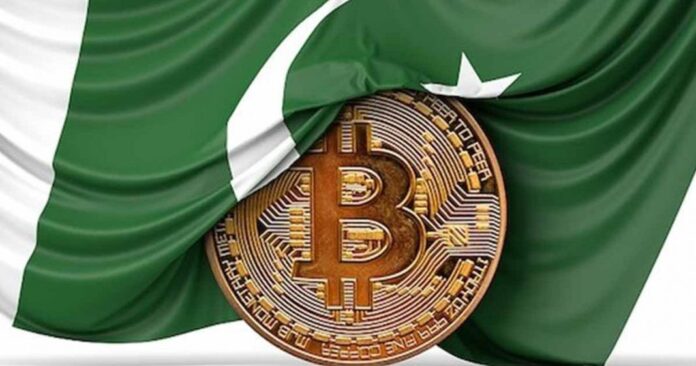 Despite recent statements from Pakistani authorities expressing their intentions to ban cryptocurrencies, a survey conducted by global crypto exchange firm KuCoin has unveiled the resilience and growing interest of Pakistani crypto investors. The survey highlights that 33 percent of respondents view cryptocurrencies as a hedge against the drastic depreciation of the Pakistani Rupee in recent months. Furthermore, the study sheds light on the common use cases for cryptocurrencies in Pakistan and reveals the country's demographic profiles of crypto investors.
Cryptocurrencies Provide a Hedge Against Rupee Depreciation
According to KuCoin's report titled "Into the Cryptoverse: Understanding Pakistani Crypto Investors 2023," a significant portion of Pakistani crypto investors (33 percent) sees cryptocurrencies as a means of safeguarding their assets against the plunging value of the Pakistani Rupee. This perception reflects a growing understanding of cryptocurrencies as an alternative store of value during times of economic uncertainty and currency depreciation.
The report also identifies the most common use cases for cryptocurrencies in Pakistan, with trading, HODLing (holding onto cryptocurrencies for the long term), peer-to-peer money transfers, and buying non-fungible tokens (NFTs) emerging as popular activities among Pakistani crypto investors.
Demographic Profiles of Pakistani Crypto Investors
The survey provides insights into the demographic composition of crypto investors in Pakistan. Of the respondents, 47 percent fall within the age range of 26 to 39, indicating a significant representation of Generation Y (Gen Y) investors. The younger generation, Generation Z (Gen Z), accounts for 35 percent of crypto investors, underlining their growing interest in digital assets.
Furthermore, the survey reveals a gender imbalance within the crypto investment space in Pakistan, with 66 percent of respondents identifying as male. This highlights the need for promoting inclusivity and encouraging greater female participation in cryptocurrency investments. The study also unveils the financial landscape of Pakistani crypto investors, with 66 percent of respondents reporting an annual household income below Rs. 5 million. Additionally, the survey finds that 30 percent of new investors entered the crypto market within the past three months, suggesting a growing adoption trend among individuals with moderate to lower income levels.
Acceptance of Cryptocurrencies
Notably, the data shows that a significant portion of respondents across all generations have recently entered the cryptocurrency market, with 30 percent making their first transaction within the last three months. Generation Z exhibits the highest percentage (36 percent) of individuals who initiated their crypto journey during this period.
The survey underscores the increasing awareness and acceptance of cryptocurrencies as viable investment options among the general population in Pakistan, particularly in light of the Rupee's recent depreciation. As the country's crypto ecosystem evolves, it becomes crucial to address gender disparities, educate investors about the risks and benefits of cryptocurrencies, and foster an inclusive environment for individuals of diverse income levels to participate in this emerging financial landscape.
Also read: Pakistan Plans to Ban Crypto Trading Citing Terror Financing Risks