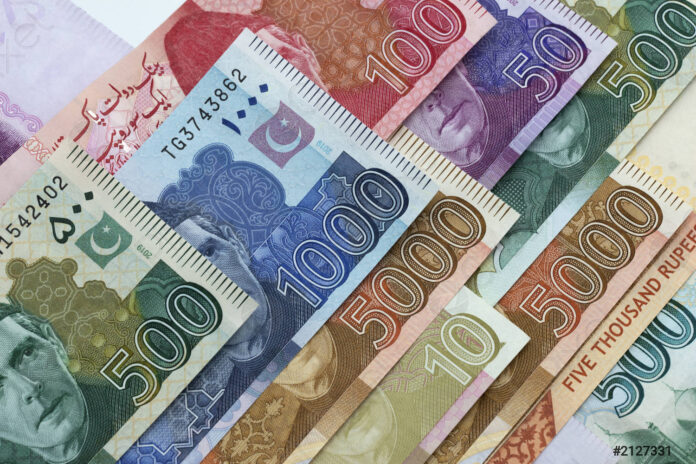 On Wednesday, the Pakistani rupee finally posted gains against US dollars, appreciating 0.27% in the inter-bank market. At 12 pm(1st Feb), the rupee was quoted at 267.17 during intra-day trading, an increase of Rs0.72. Yesterday, the Pakistani rupee witnessed the first-ever recovery of 0.65% in the past six weeks to close at Rs267.68 against the US dollar in the interbank market on Tuesday.
Pakistani Rupee Gains as IMF Mission Arrives
The rupee gained against US dollars as the IMF mission arrived in Pakistan to begin technical-level talks on the country's 9th review. The government has also let the rupee depreciate drastically to meet a condition of the IMF loan program. According to Fitch Solutions, the PKR could weaken even further against the US Dollar, but its fall will help the country secure further IMF disbursements.
The inflation ought to increase in the coming weeks as IMF asked Pakistan to withdraw untargeted subsidies, reduce circular debt, and meet petroleum levy and Federal Board of Revenue (FBR) tax collection targets. The market suggests that the recovery in the rupee is attributed to the inflow of workers' remittances and export earnings both increased.
Gold Prices Witnessed Highest Single-day Drop
Gold prices in Pakistan witnessed a downward trend as the rupee gained against the US Dollar. According to All-Pakistan Sarafa Gems and Jewellers Association (APSGJA), "The gold price had cumulatively surged by 13.60% (or Rs25,200) in the past 10 consecutive working days to an all-time high at Rs210,500 per tola on Monday compared to Rs185,300 on January 19, 2023."

Also read: Gold Prices Soars to All-time High of Rs 204,100/tola After Rupee Tumbles to a New Low