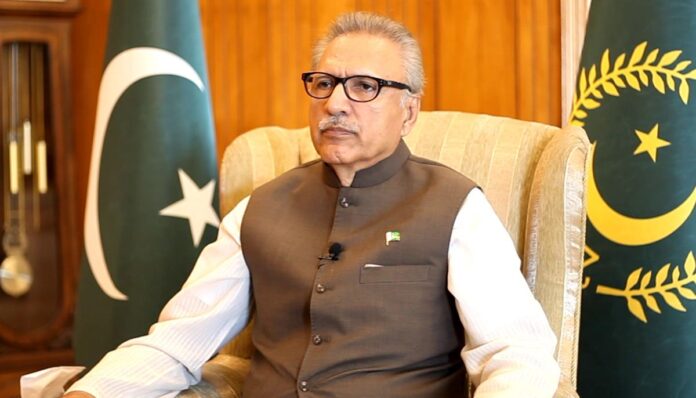 On Wednesday, the President of Pakistan, Dr. Arif Alvi clarified the uncertainty around electronic voting machines (EVM) that the modern technology implementation would not suggest voiding of ballot papers because that will continue to be a part of the e-voting system.
Moreover, Arif Alvi in a private news channel interview offered the opposition parties to evolve a consensus over the launch of electronic voting machines (EVMs) after observing a demonstration. He said the former balloting system is not being done away in the latest electronic voting system.
Read more: President urges to expedite the development of e-voting machines with high-tech features
The biometric system will, upon recording the identity of the voted will issue the ballot paper, and then it will be dropped in the box, he said. "I invite the opposition parties to Aiwan-e-Sadr or parliament, whatever best suits their convenience, to witness the demonstration," the President said continuing that even in the neighboring country, India the EVM has been in usage since 1985.'
Read more: Shehbaz Sharif rejects PM's proposal to use e-voting machines in next election
The parties could share their doubts after observing the demonstration of the electronic voting machine. President Alvi further invited over the media to also accompany them during the presentation and provide an opinion on the prototype. The government wants all political parties on the same page when introducing EVM in the election process. 
In addition to it, on the matter of the electronic voting machines, Prime Minister Imran Khan communicated in a series of tweets that all parties are crying foul and alleging rigging in Thursday's NA-249 by-election.
He stated that the same occurred in the Daska by-election recently and in the Senate elections in March. In fact, aside from the 1970 election, in every election allegations of rigging have suggested uncertainties over the reliability of election outcomes, he pointed out.
Source: TechJuice
Image Source: Samaa