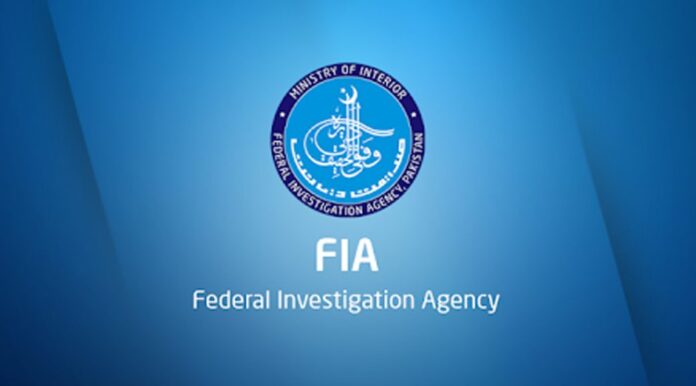 The Federal Investigation Agency (FIA) has uncovered a gang involved in the unauthorized activation of SIMs of different networks by exploiting Nadra forms. The gang was involved in depriving the people of money through these SIMs used in seeking their bank account details and luring Benazir Income Support Programme (BISP) cardholders.
Upon investigation, FIA discovered that the business of unauthorized activation of different networks' SIMs was being operated from Faisalabad. The agency carried raids at different places on Monday and Tuesday and arrested six suspects including a Nadra (National Database Registration Authority) official, as confirmed by the FIA Assistant Director and in-charge CCRC (Faisalabad region) Rizwan Arshad on Tuesday.
The Assistant Director further informed that the modus operandi of the suspects was that they acquired the silicon thumbprint of the people who submitted their forms for CNICs with the involvement of a Nadra employee.
Read more: Fake fingerprints are being used to activate phone SIM cards reveals FIA
"The suspects would get illegal SIMs activation on biometric devices with forged silicon thumb impressions. And subsequently, use these SIMs in illegal activities of impersonation and financial scams," Rizwan Arshad further stated. From the executed raids, the FIA retrieved seven SIMs activation devices, along with 1,500 activated SIM cards of different networks, around 2,500 thumbprints acquired from Nadra forms, and three cell phones from the possession of the suspects.
In addition to it, Mr. Rizwan also informed that the six members of the group, including a Nadra official, had been arrested. The suspects have been identified as Waqas Ali, Aqib Ali, Rashid Javed, Irfan, Muhammad Waqas, and Gazanfer Ali (Nadra official). As per the FIA, the SIM activation devices and SIMs seized from the suspect belong to three mobile network companies — Jazz, Telenor, and Zong.
Gangs such as these employ illegal SIMs and fraudulently collect details of the bank accounts of their victim. Since such SIMs are allotted in the name of the people who have no inkling how this occurs it is not simple to seize the real offenders, the director added. 
Source: TechJuice