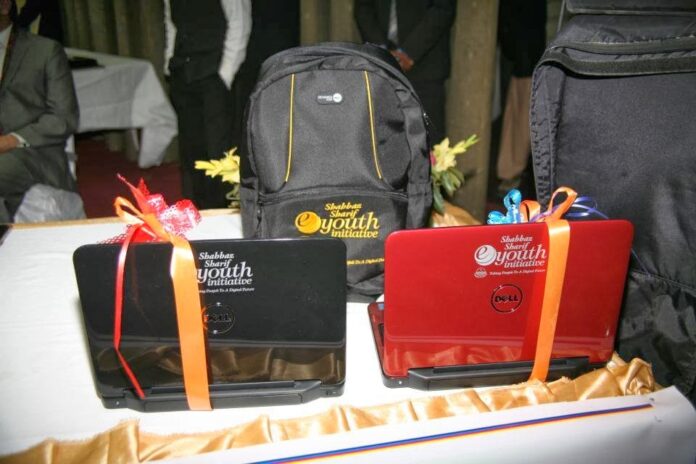 The Executive Committee of the National Economic Council (ECNEC) has approved the Prime Minister's Youth Laptop Scheme-HEC (Phase-III) for Rs. 10.8 Billion to provide opportunities for young students studying in the public sector and higher education institutes across the country. During the course of the project, 10,000 laptops will be distributed to deserving students in two years.
How to Apply for Prime Minister's Youth Laptop Scheme
Students who want to apply for this new phase scheme that will provide free laptops should follow the steps below. After following such steps, students can easily submit their applications.
First of all, students have to visit the official link http://pmnls.hec.gov.pk/
Once the students have registered themselves, they can check the current application status through the 'Application Status' tab
Then you have to check the universities list that is eligible for PM Laptop Scheme through the 'Eligible Universities' tab
If your university is eligible for PM Laptop Scheme, then you must submit your information to get a free laptop
Students must enter their CNIC No, Mobile Number, and Email Address for registration. If you submit incorrect information, your registration will be canceled
Now, search for your university focal person's name and contact information for PM Laptop Scheme; you can search them by using the 'Search Focal Person' tab
Other Schemes Approved by ECNEC
ECNEC has approved 10 development projects for over 468 billion, including the Flood Response Emergency Housing Project of Rs160 billion. The council also approved the National Development Internship Programme, which will induct about 20,000 youth as interns in the development projects. Other uplift projects include the Indus Highway (N-55) additional carriage project, the construction of the northern section of the Ring Road (Missing Link) from Warsak Road to Nasir Bagh Road, Construction of Gravity Flow Water Supply Scheme Mansehra, Special Development Initiatives for Backward/Poor Districts, Overseas Scholarship for MS/M. Phil, and others.
Also read: Government to Officially Restart Prime Minister Laptop Scheme Soon