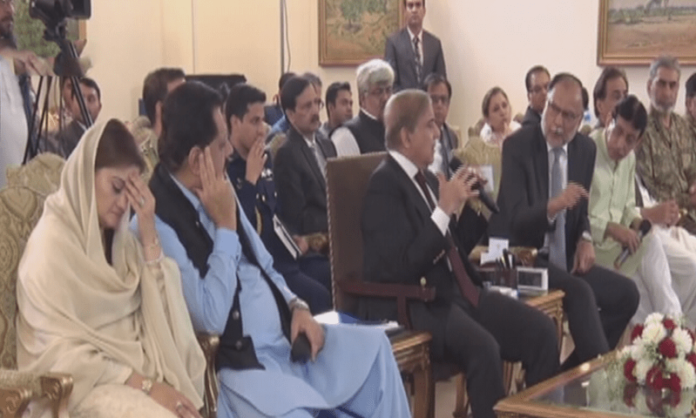 PM Shehbaz has refused to launch the flood-relief dashboard, build for the assistance and supervision of relief activities being provided to the flood affectees, saying that it is sub-standard and does not provide real-time updates. The act left the federal ministers and his team members – Ahsan Iqbal, Aminul Haque, Marriyum Aurangzeb, and Tariq Bashir Cheema – red-faced during the inaugural ceremony.
Shehbaz Sharif's Objection to the Flood-relief Dashboard
Shehbaz Sharif has refused to launch the flood-relief dashboard while pointing out the inadequacies as he cannot find any real-time monitoring system in it. He was heard calling it a joke and said that it should be trashed as the system is only good for filling numbers rather than providing real-time data. He said; "If real-time information doesn't arrive in this then it's of no use. Then we are wasting each other's time. I'm not going to inaugurate this today."
View this post on Instagram
Referring to the other dashboard monitoring dengue hotspots he said that it provided active information and was based on a proper structure. To convince the PM, Ahsan Iqbal stepped up and tried to calm the situation he argued that the information on the dashboard could not be displayed in real-time as it is dependent on information from the provincial disaster management authorities. The PM said it is 'not what we imagined'
Launch Delayed
PM Shehbaz suggested that the project could be provisionally launched today but officially he will launch it next Monday after the IT department will incorporate his suggestions and criticisms. Aminul Haque assured me that all his instructions had been noted and they would try to modify the dashboard and make it better. He also requested the PM to inaugurate it and the team will incorporate the suggestions later.
Also read: Government Launches Digital Flood Dashboard to Ensure Transparency