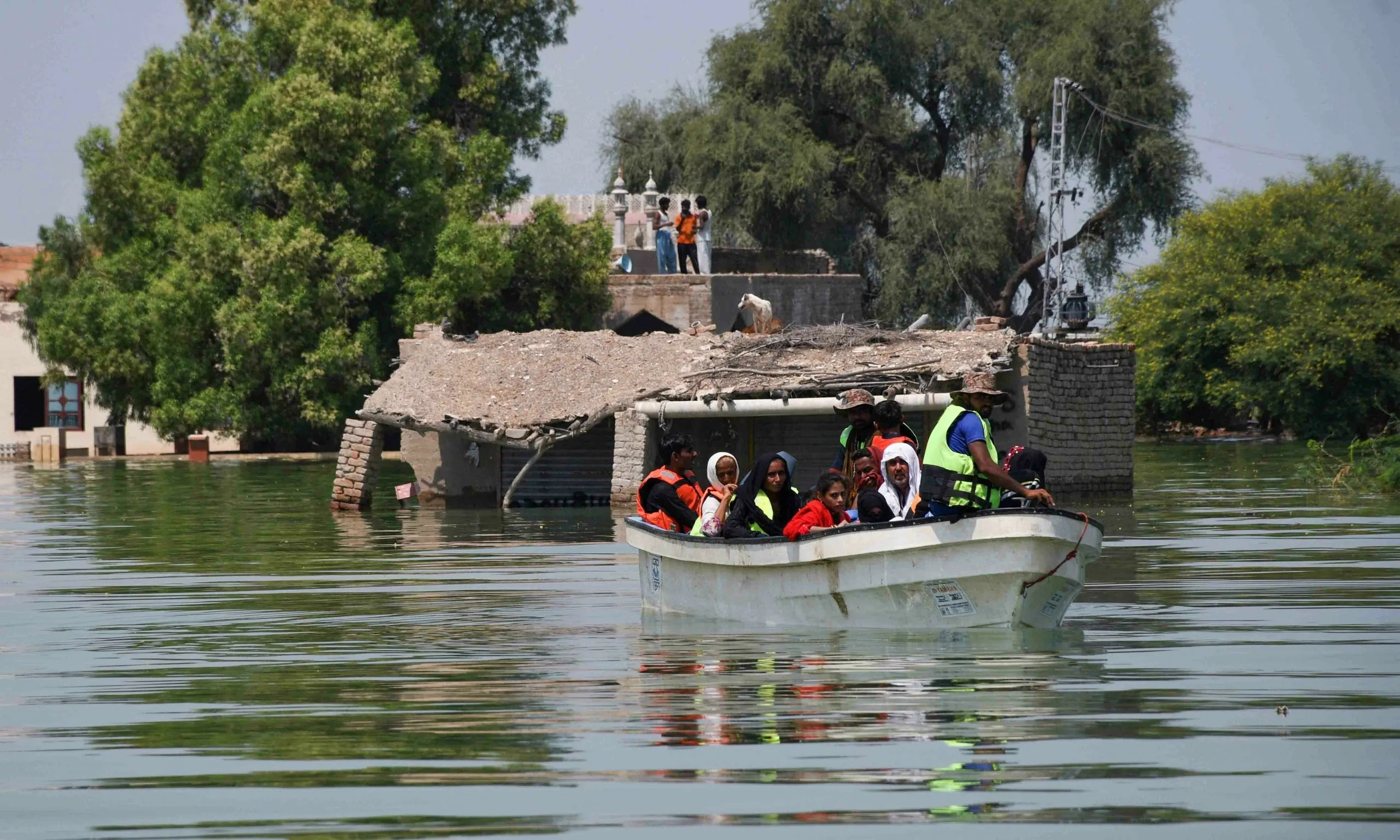 The federal government has decided to establish a 'Digital Flood Dashboard', in order to ensure transparency in relief and rehabilitation efforts. The Digital Flood Dashboard will provide information about financial support and relief goods being received and distributed among the flood victims.
Ahsan Iqbal Launched the Digital Flood Dashboard
The Digital Flood Dashboard prepared on the instructions of Prime Minister Shehbaz Sharif was formally launched by Ahsan Iqbal, who is the deputy chairman of the National Flood Response Coordination Center (NFRCC). Iqbal said; "Pakistan is facing one of the biggest natural disasters which are linked to climate change. As a result, almost 33 million people have been affected and they are currently climate refugees."
Ahsan said that the portal will be helpful and people will get an idea of the transparency of relief efforts. He further added that besides ensuring transparency in the ongoing processes, the general public and media would be kept updated about the relief measures and the PM would personally supervise the dashboard. The finance minister has estimated the loss due to flood destruction at the US $18.5 billion. He mentioned that 6,500 km of roads, 246 bridges, and 1.7 million houses had been destroyed while one million animals died and 1,300 people lost their lives due to the devasting floods.
Government Provided Rs.70 Billion for Flood-hit Areas
The Federal Minister for Finance and Revenue Miftah Ismail has said the government had provided Rs 70 billion for the relief and rehabilitation of flood-affected people. He also mentioned that another 50 billion rupees are also in the pipe that will be provided to the Flood-affectees. He said that the All Pakistan Textile Mills Association (APTMA) has deposited Rs400million into the Prime Minister's Flood Relief Fund, and the association would also donate Rs one billion more for the flood affectees.
Also read: Prince Rahim Aga Khan Donates $10 Million to Pakistan Flood Relief Efforts