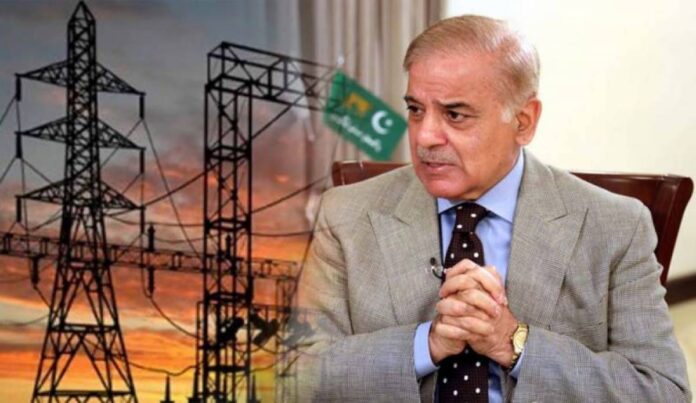 While announcing a major relief package PM Shehbaz has exempted 17 million people and retailers, out of 30 million in the country, from the fuel adjustment charges on the electricity bills. A statement from PM's office reads; "Prime Minister Muhammad Shehbaz Sharif announced a complete exemption to about 17.1 million electricity consumers out of 30 million in the country from paying their fuel adjustment charges in the electricity bills."
Prime Minister Muhammad Shehbaz Sharif announced a complete exemption to about 17.1 million electricity consumers out of 30 million in the country from paying their fuel adjustment charges in the electricity bills.

— Prime Minister's Office (@PMO_PK) August 23, 2022
PML-N Leaders Consulted with IMF to Abolish Fuel Adjustment Charges for 17M Consumers
PM Shehbaz informed that after consulting with the International Monetary Fund, PML-N supremo Nawaz Sharif and other coalition leaders, it was decided that 17.1m electricity consumers would not have to pay the FCA. He further added that the government was also reviewing the situation for the rest of the 13m power consumers who are in a better financial position. "I hope from these measures there will be contentment among the people and they would realize that the government is trying to improve their situation," he added.
Finance Minister Miftah Ismail said that the government has been working on the fuel charges adjustment case for the last five days and it has decided to exempt a major chunk of the population from these charges; however, the government has yet to take a decision regarding the 13 million consumers falling under the category of people who consume more electricity. He further added that agricultural consumers with tubewells will also be exempt from the fuel charges adjustment amounts.
Also read: Government Increases Tax Rates for Salaried Class to Fulfill IMF's Demands
PM took Notice of High Electricity Bills
Two days back, Shehbaz Sharif has also taken strict notice of public complaints regarding excessive electricity bills. He directed the concerned authorities to prepare a detailed report and submit recommendations on a priority basis on public complaints regarding electricity bills. It is pertinent to mention here that consumers received very high electricity bills after multiple taxes were imposed.